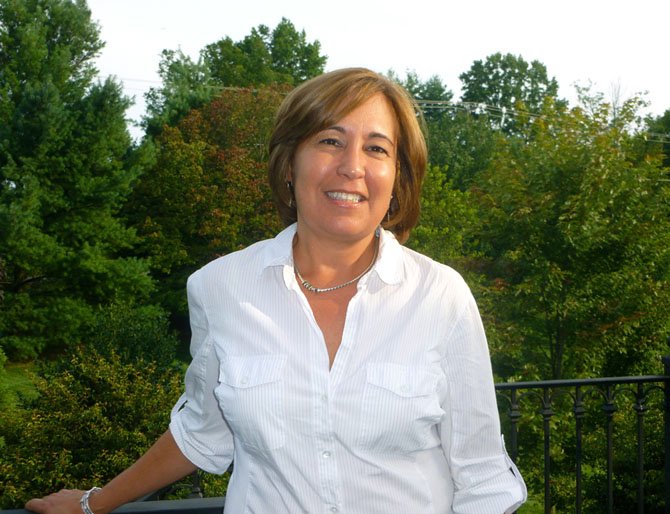 Nathaniel Howe:
"The best thing about Great Falls is the fact that we're surrounded by natural parks and trails; it's relatively undisturbed and scenic here. But at the same time, we have Washington, D.C. nearby, and good public transportation to get there. You should definitely make an effort to learn your way around and figure out the most accessible way to D.C. I also like that Great Falls has lots of public fields and athletic facilities to use. In the summer, I play pick-up soccer with my friends twice a week at the Great Falls Grange, which is a good way to unwind."
Laura O'Connor:
"It's very peaceful here, and you always run into somebody you know. People here are very giving, and if you ever need help with anything, there are always people to ask. The schools are also great, which is why most people move here. There are also lots of volunteer opportunities. You can be as involved as you want, and the more involved you are in the schools, the more positive interaction there is. Our kids were also both involved in Great Falls Little League, and it was a wonderful experience for them. Recently, when the boys' Little League team went to the Little League World Series, the Tavern was packed with people from the community to watch the game on television—there's a great sense of community."


George O'Connor:
"My favorite experience here was being involved in the Little League. I coached and helped with fundraisers; most of my friends here are people that I met through that. I also think people should make an effort to get to know their neighbors, because it's easy to get isolated here, especially if you live in a less densely populated neighborhood. Find something that interests you and get involved to have interaction in the community. Everyone should also go to Concerts on the Green at Great Falls Village in the summer because it's a relaxing way to end the week."
Silvia Roman:
"Although Great Falls has grown and changed quite a bit since we moved here 20 years ago, it continues to have a small town feel. I believe this is a result of the people who choose to live in Great Falls and the beautiful natural setting that is the hallmark of our town. As a photographer, I love to head out to Great Falls National Park just before dawn to take photographs of the dramatic sunrise scenes. I recommend that newcomers take part in our community and experience the beauty of our natural surroundings. As a member of the Great Falls Studios, a consortium of over 100 artists living in Great Falls, I encourage artists to join this energetic and creative group."