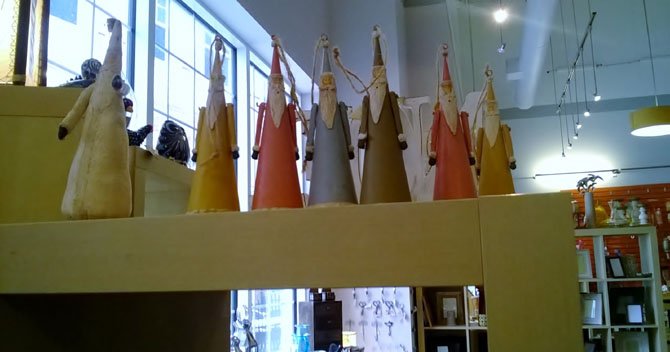 Shoppers looking to shop consciously with fair trade principles in mind will find their goal reached at Fair Trade Winds located in Old Town Fairfax.
The family-owned store, which offers a variety of handcrafted materials from around the world, is also a great place to look for holiday shopping.
Daniel Culler, whose parents own the shop, said that customers normally don't ask about gift ideas and just shop on their own, but that it is a good place to shop compared to bigger stores.
"Everything in the store is environmentally sustainable and supports the communities that it came from," Culler said.
The Fairfax Fair Trade Winds store is decorated with a Christmas Tree with ornaments for sale, and other festive ornaments and decorations around the store. Possible gifts include handmade nativity pieces and Christmas-themed ornaments. "The nativities and ornaments are pretty popular," Culler said.
Non-seasonal items are also for sale, including a collection of wind chimes and products created by artisans across the world that would make for an original gift.
Fair Trade Winds also has a variety of holiday greeting cards that are made from people in countries across the world and are fair trade certified.
Last-minute holiday shoppers can look at the Fair Trade Winds website for gift inspiration, which includes a list of gifts by country. Fair Trade Winds is a member of the Fair Trade Association and is owned by Louis and Paul Culler. 10420 North St, Fairfax, 703-877-0577