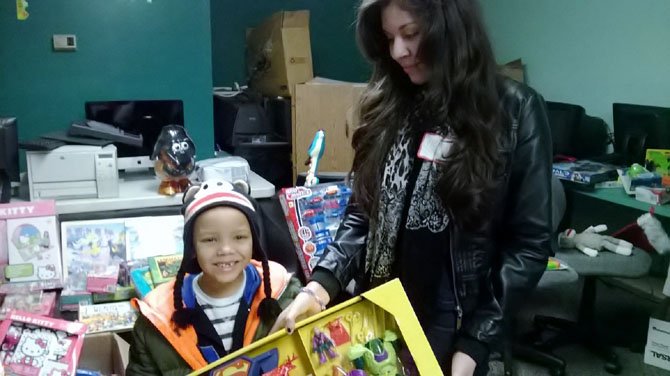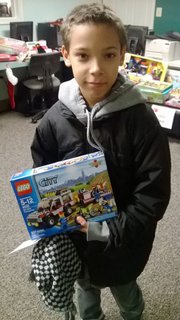 FACETS, a non-profit in Fairfax that helps those affected by poverty, hosted a Holiday Sibling Shop on Dec. 16 at the Ragan Oaks Community Center that allowed children living in an affordable housing community to shop for donated gifts to give to their siblings during the holiday season.
According to James Wilson, a community advocate for FACETS, the Holiday Sibling Shops not only give children the chance to shop for gifts, but also reduce stress the families may face. "More importantly, knowing that their kids are going to be able to get gifts for their siblings and it is not an additional expense the parents have to budget in with the other things they have to worry about such as rent, work, and other expenses," Wilson said.
Gifts at the Holiday Sibling Shops are donated and the event takes place at FACETS Education and Community Development locations in the affordable housing communities. "We really enjoy giving gifts to kids that would probably not have anything," said Liz Griffith, the development coordinator for FACETS. "It makes them feel more normal and they don't feel so left out."
The Holiday Sibling Shop, which also took place at three other affordable housing communities throughout the week, included volunteers from Bank of America, Deloitte, and INOVA Health.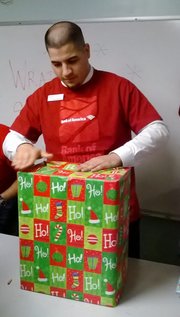 Edgar Guerra, who works at Bank of America in Fairfax and volunteered at the Holiday Sibling Shop, lived in an affordable housing community as a child and remembers participating in FACETS activities and services at the community center in his neighborhood. Guerra grew up in Robinson Square, which has a recreation center serviced by FACETS. He later became a volunteer for FACETS, working as a peer lab assistant and a homework help volunteer. He also spoke at the FACETS Benefit Breakfast in 2009.
"When I saw the FACETS posting, I knew I had to go. FACETS has been a wonderful organization, in my experiences volunteering," Guerra said. Guerra said that the community centers serviced by FACETS provide important resources and positive reinforcement for children living in the affordable housing communities. "I was happy that there was a positive place to go to," Guerra said. "It was great to have those resources available."
Volunteers at the event helped children pick out gifts for their siblings, and also helped wrapped the gifts. Alma Wilson, who works for Bank of America in Alexandria, brought her daughter Kira to the Holiday Sibling Shops because she thought it would be a good experience. "I like the concept that families are able to get presents. It is nice to help families who cannot afford them," Wilson said.
Guerra said that he volunteers because he wants to give back to the community and to the cycle of kindness that he experienced. "Even if it is just that one thing that a volunteer will say to a child that is positive to them, it can carry on forever," Guerra said. "I remember their faces a little bit, but that positive vibe is a wonderful thing to have.