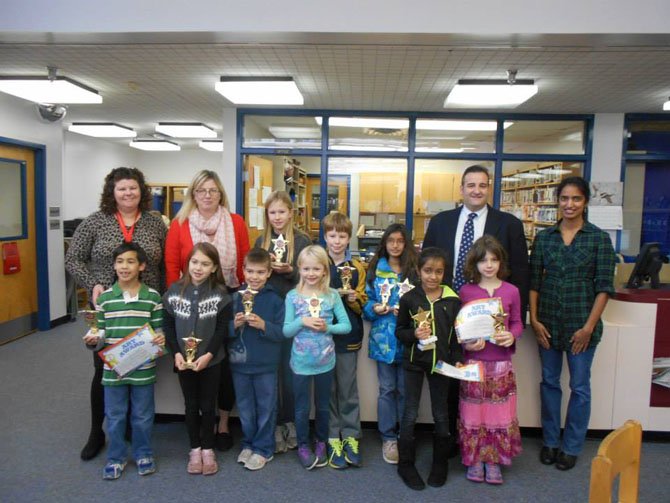 Herndon Elementary School celebrated their Reflections participants on Wednesday, Dec. 4. PTA Reflections is part of the National PTA art competition in which participants enter in various artistic mediums. The theme this year was "Believe, Dream, Inspire."
HES is very proud of the effort the students put into their artwork. A special thanks to the Reflections Committee Chair: Pavithra Rajesh.
The following students have advanced to the next level of competition in the category listed: Keira --Primary Literature;
Ellie --Primary Visual Arts; Laura--Intermediate Music Composition; Nandana --Intermediate Photography; Emaan --Intermediate Literature; Shelby--Intermediate Dance Choreography; Tyler --Intermediate Visual Arts and Abigail --Middle School Visual Arts.