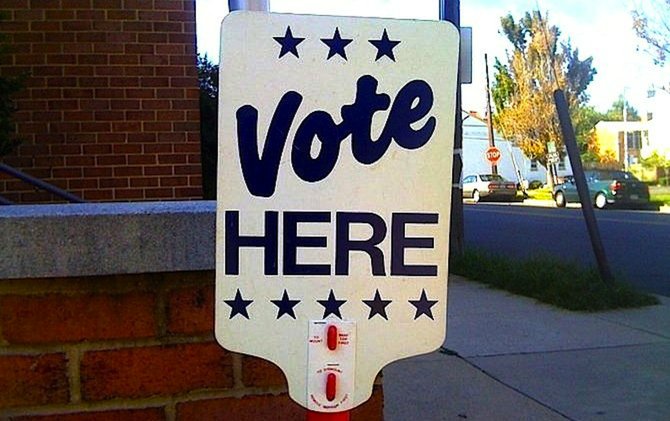 Seeking Board Seat
John Vihstadt, 61: A native of Berwyn, Ill., Vihstadt was raised in Nebraska and Michigan. He has a bachelor's degree in political science and a juris doctor, both from the University of Nebraska. He moved to Arlington in 1981, first on Columbia Pike and then to Arlington Village before buying a house in the Tara-Leeway Heights Civic Association. He votes at the Lexington precinct.
Alan Howze, 39: A native of Arlington County, Howze went to high school in Blacksburg. He has a bachelor's degree in economics and anthropology from James Madison University and a master of business administration from the University of Virginia. He moved back to Arlington in 2006, and he currently lives in the Highland Park-Overlee Knolls neighborhood, where he is president of the civic association. He votes at the Overlee precinct.
Peter Fallon, 49: A native of New York City, Fallon was raised in New York and Phoenix. He has a bachelor of accountancy degree from George Washington University. He has worked as an accountant for Ernst & Young as well as a number of small businesses and individuals as well as trusts and estates. He has lived in the Donaldson Run neighborhood for 23 years. He votes at the Marshall precinct.
Cord Thomas, 31: A native of Salinas, Calif., Thomas has a bachelor's degree in construction management from the University of Denver. In 2007, he founded Envirocab, the all hybrid taxi fleet. He is also a founding partner of Elevation Franchise Ventures, the group that franchises Elevation Burger. Thomas sold Envirocab six months ago, and has now launched his first political campaign.
Where do they stand on the streetcar? Do they approve of the recent direction of the county government? What kind of accomplishments would they like to make?
As candidates for the Arlington County Board start knocking on doors and making calls, these are the questions they get asked more than anything else, especially their stand on the controversial $310 million streetcar initiative. Two of the three Democrats support the streetcars, and one is critical. The most forceful opponent to the project is a Republican running as an independent who has the backing of a former Democratic chairman.
"I don't have confidence that any of the three current Democratic candidates seeking the Democratic nomination will fundamentally change the dynamics of the County Board," said Peter Rousselot, former chairman of the Arlington Democratic Committee. "That includes issues like the streetcar but also the share of the county budget going to schools in Arlington, which I think is too low, as well as expenditures on the million-dollar bus stops and the wasteful potential expenditures like the aquatics center in Long Bridge Park."
That's why the former Democratic chairman is endorsing John Vihstadt, a Republican running as an independent who is seeking endorsements from the Green Party as well as the Arlington Republican Committee. Vihstadt will face one of three Democrats vying to become the party's standard-bearer. One is IBM management consultant Alan Howze, who lost a primary race for House District 47 back in 2009. Another is planning commissioner Peter Fallon, who was unsuccessful candidate for County Board in a 2012 special election. The third candidate is a relative newcomer to Arlington politics, Cord Thomas, who is a co-founder of the Envirocab taxi company and is now co-owner of Elevation Burger.
"Whichever one of them wins, the party is going to mobilize and unify in support of that candidate," said Mike Lieberman, current chairman of the Arlington Democratic Committee. "I'm confident when we take that candidate's message to the voters, they'll see that the Democratic candidate is the choice."
ALAN HOWZE has the kind of party support that makes him a front-runner in the Democratic contest — a position that would normally mean victory in the Arlington County Board race. Former state Sen. Mary Margaret Whipple (D-31) has offered her support, as has Arlington County treasurer Frank O'Leary and former School Board member Ed Fendley.
"I think that the board is strengthened when we have a diversity of perspectives," said Howze. "What I offer is the perspective of someone who has children in Arlington Public Schools."
Howze is a supporter of the streetcars. He said he would support the streetcar if it meets four tests — the support of the communities along Columbia Pike, funding from transportation money as opposed to general fund, and that it connect existing transit systems. In addition to all that, he said the streetcar system needs to have an economic benefit to the community.
"It certainly meets three of those tests from what I've seen," said Howze. "And I'll await the results of the economic analysis that's being done now to see if it meets the fourth as well."
If elected, he said he would like to "improve the quality of services," although he said he was not yet ready to talk about it at this point in the campaign.
JOHN VIHSTADT also has a number of prominent endorsements. Aside from Rousselot, Vihstadt has the support of County Board member Libby Garvey and Commonwealth's Attorney Theo Stamos. If he is successful in getting endorsements from the Green Party and the Arlington Republican Committee, Vihstadt will have assembled a diverse coalition that may be able to pose a serious challenge to the Democratic ticket.
"By running as an independent I'm trying to send a signal to everybody that I'm going to approach each issue and make every decision on the basis of what is right for the county," said Vihstadt. "I'm not going to be held hostage to a particular ideology, party orthodoxy or groupthink."
Vihstadt is the candidate who is most critical of the Columbia Pike Street project, an initiative he said is too expensive. As an alternative, he said, the county should be investing in mass transit along the Pike. He also said he would like to scale back funding for the Artisphere sooner than county officials plan to phase it out. He also said he is concerned about the cost overruns with the aquatics center at Long Bridge Park, a project that he said should be scaled back.
"Do we really need a waterside, a therapy pool and a hot tub that would rival King's Dominion? I don't think so," said Vihstadt. "The county likes to talk about being a world-class county, but there are things that we need versus things that would be nice to have."
If elected, he said he would work to create an internal audit function in the county.
PETER FALLON has the support of state Sen. Barbara Favola (D-31), whose campaigns for County Board he helped organize. When she was elected to the state Senate, Fallon was one of the candidates who tried to become the Democratic candidate in the special election. He now says he was unsuccessful in that campaign because he waited too long to announce his candidacy.
"Several candidates had already gotten involved in the race several months before the vacancy occurred," said Fallon. "It takes a long time to get a campaign organized, so this time I kept my campaign finance account open and filed my required reports and kept my website up."
Fallon describes himself as a supporter of the Columbia Pike Streetcar system, although he says the project has a number of "unanswered questions." For example, Fallon said, the county needs to find outside money to fund the project so that it doesn't compete with other county programs. Moving forward, he said, the program needs a dedicated source of funding for the operating subsidy — an ongoing need for revenue he said could be accomplished with tax-increment financing. Ultimately, Fallon said, voters should have the final say when the bond referendum is considered during an election.
"The county needs to make a better case for moving forward on this, and moving forward with this at this time," said Fallon. "A lot of people have process issues with this. They don't feel as though they are being heard, and they don't feel like the Arlington Way is being used here."
If elected, Fallon says he would try to be a bridge builder between competing factions on the County Board.
CORD THOMAS wants to bring his experience as a businessman to the County Board, a perspective he says is missing from the current group of elected officials. Although the county brings more than half of its tax revenues from business, he said, nobody on the County Board has a business background. As an example, he said he would raise questions about tax-increment financing.
"It's time to bring a new perspective," said Thomas. "Nobody on the County Board really has the insight that I have."
Thomas descries himself as a "skeptic" of the streetcar system, mainly because of the lack of confidence people have in the program. He said he's not sure it meets the economic development goals in Arlington, and he said he has concerns about the county's ability to build it responsibly.
"When a bus stop costs a million dollars, and when the operating costs for an aquatics center go from $1 million to $4 million overnight, I think there's a lot of concern as to whether or not we can complete these projects effectively," said Thomas.
If elected, he said he would work to make the budget document more transparent.