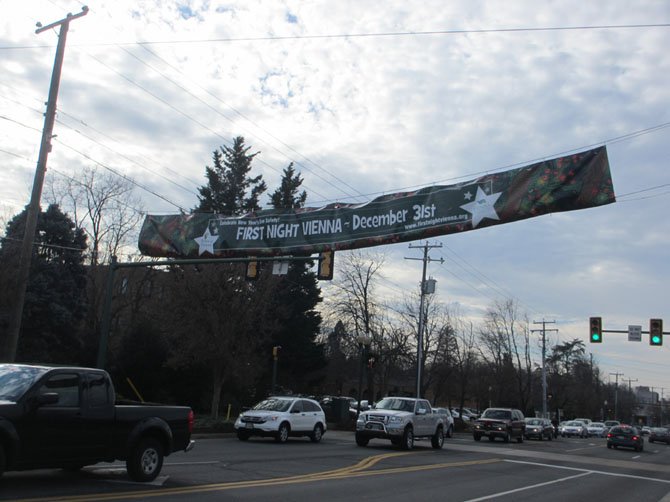 What's the outlook for 2014? The economy, health care and federal government take center-stage in the theatre that is Northern Virginia and Vienna, specifically. Here's what some of the area's elected officials see through the looking glass.
Vienna Mayor M. Jane Seeman predicted budget issues will, once again, dominate 2014. The Council, she said, is planning for the Community Center renovation and addition. Replacing and upgrading water lines is vital to the town, and equal attention is paid to town-wide drainage problems. The Town of Vienna will continue its sidewalk building program.
Virginia Delegate Mark Keam [D-35] sees the economy as still the biggest factor impacting local lives. Keam notes that Northern Virginia is heavily dependent on the federal government. "We need to work toward a different set of industries that will not be so reliant on federal appropriations and related businesses," Keam said. "We also need to make progress toward the long term sustainability of our colleges and universities so that Northern Virginia high school students can find spots right here in our Commonwealth as they continue their education, and not have to move out of state."
State Senator Chap Petersen [D-34] wants the Commonwealth to establish a public health system that incorporates Medicaid expansion. On Petersen's radar is untangling the 2013 transportation bill so that Northern Virginia "gets more than just higher taxes."
U.S. CONGRESSMAN Gerry Connolly [D-11] said there are several big issues Congress and the people have to resolve.
"One of the top issues facing us is making sure the federal government is open and stays funded to allow the economy to prosper," Connolly said. "Secondly, we have to ensure that we protect the full faith and credit of the United States. That means we don't default. We pay our bills."
Comprehensive immigration reform is the third priority as Connolly sees it, saying it "matters a lot in our district."
Hunter Mill District Supervisor Cathy Hudgins represents the Vienna, Oakton and Reston localities on the Fairfax County Board of Supervisors. Hudgins actively looks out for the interests of her constituents as Tysons changes its face and focus.
"In 2014, new travel patterns associated with the Silver Line in Vienna and Tysons will unfold," said Hudgins. "As they emerge, these will bear monitoring."
Addressing major pedestrian facilities, such as the Northern Vienna Trail system (NoVi), FCDOT is pursuing utility relocation and land acquisition prior to construction. The design phase of the NoVi project was completed in 2013, and the fully-funded project is expected to be completed in 2014.
"Guided by the 2013 Countywide Dialogue on Transportation Survey, in which over 2600 county residents participated, the Board of Supervisors will select transportation priorities," said Hudgins. "With our regional partners, we will draw upon the 2013 General Assembly transportation legislation and funding measures to plan and manage Fairfax County transportation priorities."
Public school funding – the educational component and infrastructure – is an issue the Board of Supervisors is wrestling with. Increases in enrollment have crowded local classrooms. The Board of Supervisors and the School Board are working together to identify additional capital construction funding. The goal is to help transfer students out of trailers and into permanent classrooms. Hudgins said that under consideration are opportunities to expand pre-K programs to ensure that every child enters kindergarten with a basic skill set and is ready to learn.
THE VIENNA BUSINESS ASSOCIATION [VBA] grew from its first meeting of 26 small business owners in September 2012 to more than 100 members 12 months later.
Vienna Business Association Chairman of the Board D.H. Scarborough weighed in on the future of the fledgling association.
The biggest challenge for VBA is to maintain and grow its membership while managing all the events and members with an all-volunteer staff, Scarborough said. "All of us have businesses to attend to, and a life outside of business, in addition to the time and effort that is so important to VBA. If we all give some time, we can accomplish our goals without a burden on a few." Another challenge, said Scarborough, is to keep VBA's membership meetings interesting and educational for everyone, with speakers that are stimulating and fun.
Scarborough is confident the new Board of Directors is up to the challenges the new year brings.