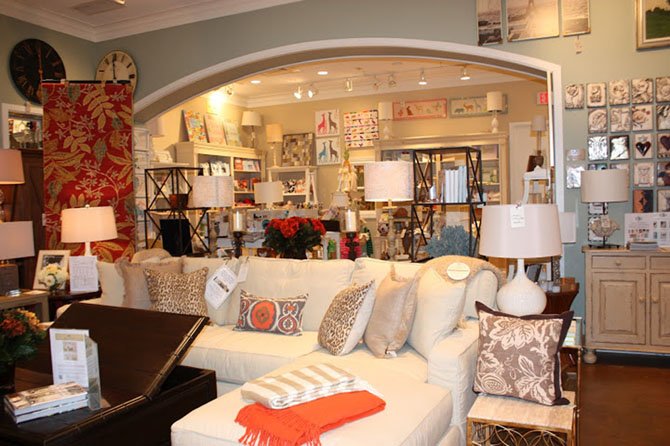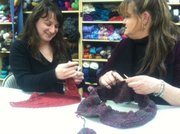 Alexandria — When the snow falls and temperatures drop, but you can't hit the slopes, there are still plenty of indoor options for fending off the doldrums.
Try warming up your wardrobe. Susan Gerock of Zoe Boutique in Old Town Alexandria, recommends tying on silk-cashmere scarves by Chan Luu in spirited colors like poppy red or Caribbean blue: "They're a great winter doldrums pick-me-up and they feel awesome."
Alexandria-based jewelry designer Allison Priebe Brooks adds, "We always suggest a pop of color around the face to brighten it. Wear a bold, fun accessory over a turtleneck. An earring or a necklace [or both] in a jewel-tone like bright blue or emerald green is a must."
Do the same for your house, says Ann O'Shields of the Nest Egg in Fairfax. "Adding throws to your sofa or chairs would be useful this time of year, but they can also add a pop of color." O'Shields explains that comforting fabrics in vibrant shades are ideal for chasing away winter blues: "There are also small cubes or slip-covered ottomans in fun fabrics that make a great accent piece in a room when things seem stale in the winter."
You could also try making your own throws and scarves. For those who turn into homebodies during the winter, knitting, crocheting and cross-stitching are good options for beating boredom, says Annandale resident Anne FitzSimons of Uniquities Yarn Shop in Vienna. "Of course, fall and winter are the biggest season for knitting and crocheting," she said. "When it is cold outside, [those activities are] more inspiring. They are popular all year around, but there is seasonality to it. You can equate it to hot chocolate: It is good all year round, but it is more satisfying in winter." (If you don't already know how to knit or crochet and want to learn, Uniquities offers classes in both. See http://uniquitiesyarnshop.com/ for more information.)
Then, retreat to the nearest fireplace and curl up with your new throw and a good book, perhaps even a book about knitting. Erin Barker at Hurray for Books in Old Town Alexandria recommends "Extra Yarn" by Mac Barnett: "It's a cute story about a girl who starts knitting for everyone and her yarn never runs out. It's a lot of fun. Kids love it."
Another winter-themed book that Barker suggests for young children is "Cold Snap" by Eileen Spinelli: "It is a relatively new book and it has a winter theme," she said. "The illustrations are whimsical and charming. It has a cute cover with bright colors."
For teens, Barker suggests Elizabeth LaBan's "The Tragedy Paper." Set in a boarding school, it's a "tragedy that involves winter, a mystery and a love triangle."
For adults, Eileen McGervey of One More Page books in Arlington recommends suggests picking up three tomes — two of them non-fiction — to beat the winter blues. "I'm usually a fiction person, but these two non-fiction books are too good to pass by," she said.
"Going Clear: Scientology, Hollywood, and the Prison of Belief" by Lawrence Wright is at the top of her list: "This book has been flying off the shelves," she said. "Wright did years of research and conducted many interviews to put together this comprehensive, riveting and at times unbelievable book about Scientology, its history and its founder, L. Ron Hubbard."
A memoir, "Brain on Fire: My Month of Madness" by Susannah Cahalan, also gets McGervey's endorsement. She calls it "scary and fascinating, in great part because Cahalan does not remember large chunks of her illness and pieces the story together from friends, family and videos from her hospital stay."
McGervey also gives a nod to "Me Before You" by Jojo Moyes. "There was a lot of buzz about this book before it came out and our first copies were snapped up by staff and local bloggers," she said.