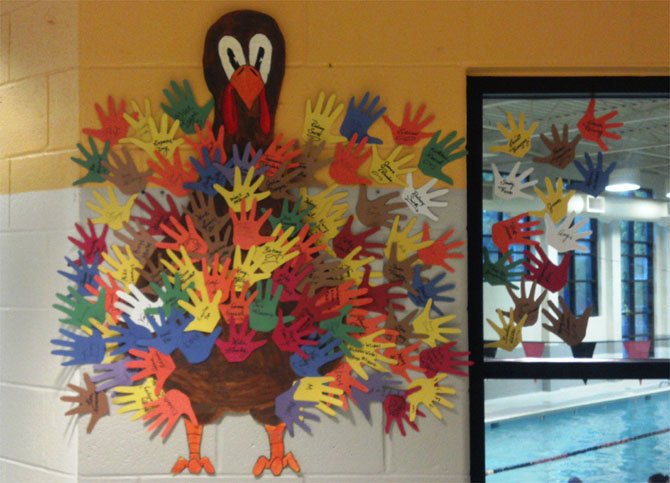 Alexandria — The YMCA Alexandria plans another rich program of activities for 2013 in an ongoing dedication to its overarching cause: caring for community. Although many Alexandrians may think of it as another "swim and gym" facility — and it is a great place to do laps and enhance strength and cardiovascular fitness — our local YMCA offers so much more.
In the coming year — with a focus on youth development, healthy living, and social responsibility — the YMCA Alexandria will build on the fruitful efforts of preceding years and, especially, the major accomplishments of 2012. Among the latter was Healthy Kids Day, which attracted over 350 participants to its family-friendly activities, including a baby crawl contest, youth martial arts demo, kids' yoga and family zumba, pony rides, and various health check-ups—dental, blood pressure, and body-fat analysis. The day also featured the opportunity to "test drive a Dodge," coupled with that car company's generous $2,500 donation to the YMCA's local community programs.
YMCA Alexandria Calendar of Major Events 2013
Healthy Kids Day, April 17
Spring2Action, April 27
Summer Camp, June 24-Aug. 30
5K Run/Walk, Oct. 12
Thanksgiving Turkey Drive, Oct. 14 – Nov. 25
Christmas Angel Tree, Dec. 18
In collaboration with the Alexandria Community Trust, YMCA Alexandria participated in the Spring2Action campaign, with the rallying cry "Send a Kid to Camp!" More than 100 donors responded, and over $6,000 were raised for scholarships.
Another signature YMCA Alexandria fundraising event is its annual 5K Run/Walk. Last year 138 individuals participated in the race (a 50 percent increase over the previous year), and a dozen major donors — principal among them Irina Babb, Re/Max Realtor and the Ragnar Running Group — contributed. Proceeds from participants and donors combined to total $12,000, which will be used to support an array of YMCA community outreach activities.

In all, last year YMCA Alexandria provided over $67,000 to those in need of financial assistance in our city. Among other funding projects, $31,000 went to subsidize family YMCA memberships, $23,000 to enable children to attend camp, and $8,600 to provide after-school child care. Some 700 children attended the summer camps, 131 of them on scholarships, where they were able to develop friendships, build skills, and have adventuresome fun participating in activities ranging from ballet and modern dance to science and invention, creative arts, cooking, and swimming.
As it has in years past, the Thanksgiving Food Drive proved a huge success again last November. Partnering with Alexandria's Lee Center, the Northern Virginia Urban League, Alexandria Housing Development Corporation (AHDC), and Tenants and Workers United (TWU), YMCA Alexandria collected over $2,100 as well as in-kind donations to assure that 150 local families would have a bountiful holiday meal.

In December another 150 local families celebrated with YMCA Alexandria as part of its Annual Christmas Carnival — complete with a visit from Santa and Mrs. Claus and the gifting of toys and bikes for all the children who had made "angel tree" wishes. Joining forces with the YMCA Alexandria for this joyful event were, again, the Lee Center, AHDC, and TWU as well as the Alexandria Community Shelter/New Hope Housing.
For more information on participating in YMCA Alexandria's
program of activities or on becoming a member or volunteer:
The success of these activities comes in great measure because of YMCA Alexandria's two exceptional pillars of strength: its members, many of whom give generously to its programs and regularly serve as volunteers, and its staff, all of whom are notable for their commitment to service, including regularly donating to our fundraising endeavors. Together, they constitute a powerful force at the YMCA in its quest to care for the Alexandria community.