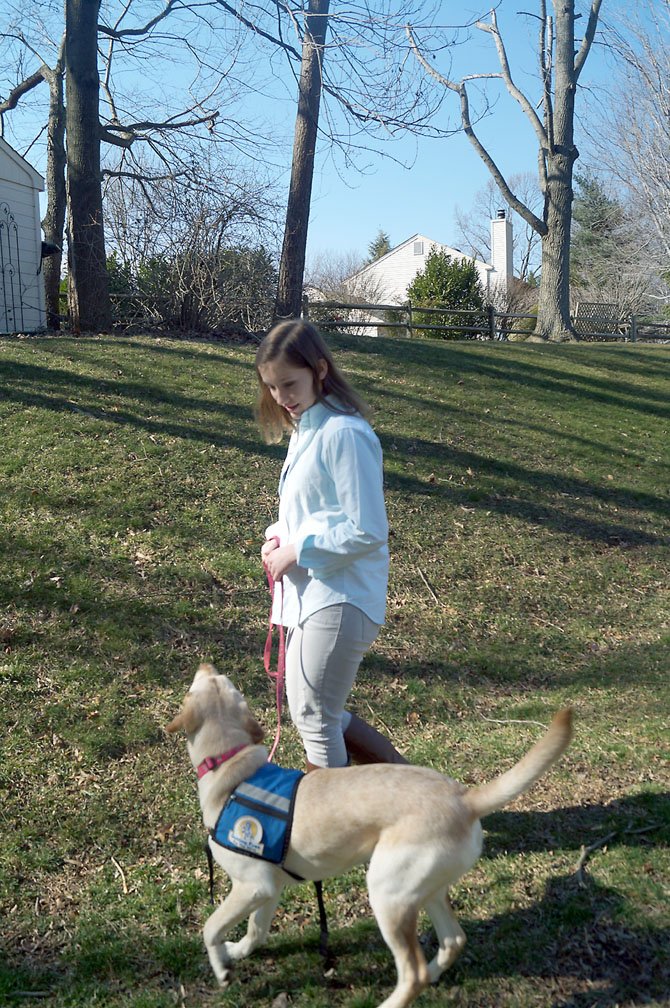 When Guiding Eyes for the Blind dropped off Saki at Bridget Kennerley's house, they made sure to tell her what to expect from the young golden retriever on that first night. What they couldn't tell her, however, was how different her life would be every night after.
"It was interesting at first, especially before she was trained," said Bridget. "I would have to hold her up and sprint downstairs before she had an accident at three in the morning."
After attending foundation training classes every week for the first few months, Bridget and Saki now attend the next level of classes every other week. This past December Saki was one of the youngest dogs in the region to become a jacketed guide dog, meaning Bridget can now take Saki with her into public buildings, restaurants, church and even out on the family boat.
"We want to expose her to every possible situation a blind person could take her into," said Anne Kennerley, Bridget's mother.
The Kennerleys' ultimate goal is to have Saki get through the formal training and pass the test this August to become an official guide dog for people with visual disabilities. Anne said the reason they chose to work with Guiding Eyes for the Blind was that the non-profit organization gives the guide dogs up for free to those in need.
"It's amazing how many people are involved in this," Bridget said. "We met a referee at an ice hockey game, a couple at the ski lodge, a lady on the metro … it's an experience you can bond over with people from all over the area."