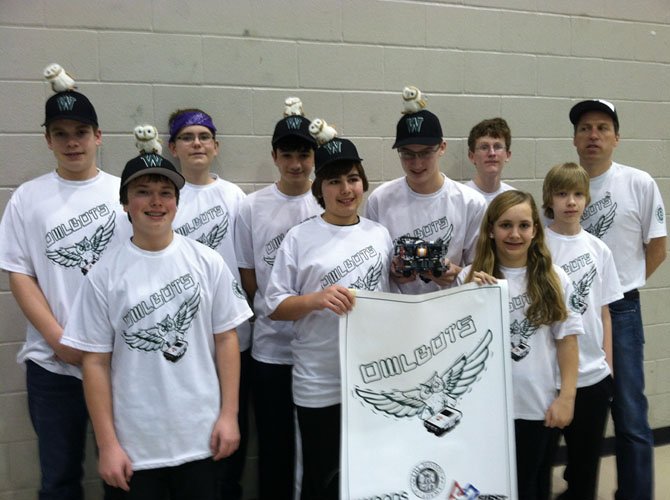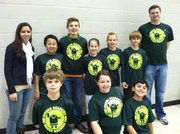 On Saturday, Jan. 19, The Woods Academy Robotics teams competed against 70 other teams at the Maryland First Lego League Championship at the UMBC Retriever Activities Center in Catonsville. The Owlbots finished Third Overall and the Green Machine was another one of the only 32 teams receiving awards. Seventy-two teams were invited to the championship on the basis of their performance in one of Maryland's FLL Qualifier events. The Qualifier events were held in various locations throughout the state in December and January and more than 300 teams participated in these events.
The Woods Academy hosted one of the 15 statewide qualifiers on Dec. 8.
The Owlbots won the Champion's Award, Third Place Overall, at the championship. The Owlbots, a team comprised of nine seventh and eighth grade students, is coached by Jeff Oosterhout, fifth and sixth grade science teacher, and Katya Cunnane, second grade teacher. This is the Owlbots' fourth year in the FLL. At previous MD FLL championships, they have won Third Place in Robot Design (January 2010) and Second Place in Programming (January 2011).
The Green Machine won Third Place in Gracious Professionalism, one of the awards in the Core Values Judging Category. As a second year team, this was their first appearance at the MD FLL Championship.
The Green Machine is comprised of nine fifth, sixth, and seventh grade students and coached by Eric Smith, director of technology, and Cunnane.
The Owlbots developed a Face Scan App designed to aid Alzheimer's patients in recognizing loved ones. Once the app goes on sale in the App Store, all proceeds will go to Alzheimer's Association. The Green Machine conceived of an Activity Cube that presents Alzheimer's patients with stimulating hand-on activities. In addition, both teams spent hours using Lego Mindstorms technologies to design, build, and program autonomous robots.