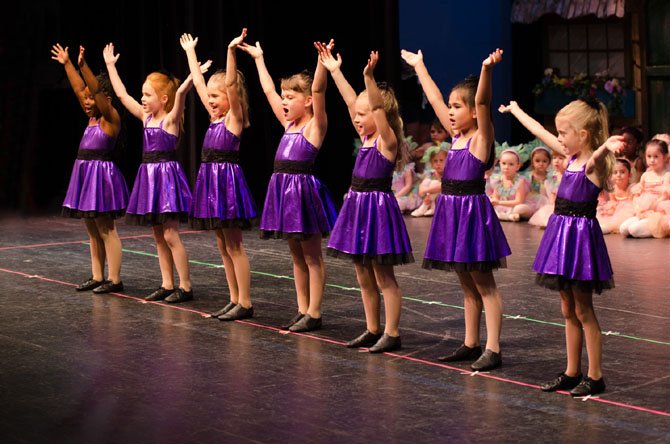 Alexandria — Before a packed auditorium at Bishop Ireton High School on June 2, several hundred young dancers from Tiny Dancers' Alexandria studio entertained family and friends in the annual Spring Recital. To accommodate the growing number of dancers, this year's recital was broken into two separate performances. The dancers twirled, tapped and chasséd their way across the stage in their performance of "Sleeping Beauty." The classic story was given a modern twist with custom choreography and hit musical numbers including "I Enjoy Being a Girl," "It's in His Kiss," "Spinning Wheel" and "Come Fly With Me."
Each performance was preceded by a "Daddy/Daughter" dance as 15 two-year-olds had their first dance.
Tiny Dancers, located in Old Town on S. Washington Street, offers a specialized program of ballet, tap and hip-hop for children ages 2-12. In addition, the company has a summer program of fairy-tale themed summer camps and ballet, tap and Wiggletoes classes. For more information, visit www.tinydancers.com or call Tiny Dancers at 571-312-3406.