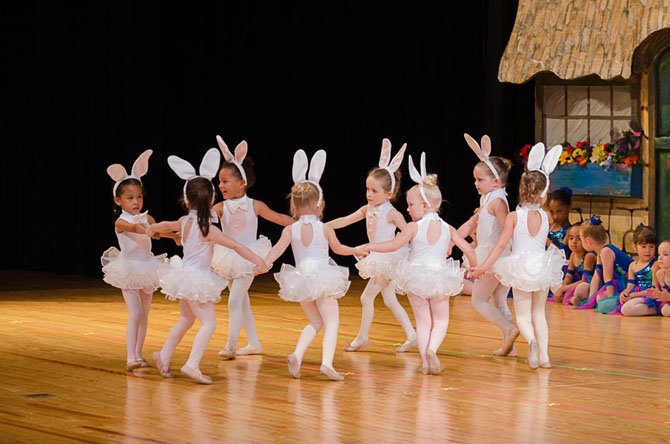 Tiny Dancers, located on Main Street in Fairfax, has been voted "Best Ballet or Dance Studio" by readers of Washington Family Magazine. This is the fourth year in a row that the company received the honor. In addition, Tiny Dancers was previously named among the Best in Virginia by Virginia Living Magazine and Best of NoVa by Northern Virginia Magazine. Commenting on the surveys, studio manager Beth Melton said, "Naturally, we're very excited. We work hard to provide the best learning environment possible for young dancers, and it's great to know that the effort is having an impact on our students."
The Company offers a literacy based curriculum in a fun, nurturing environment designed especially for young children ages 2-12. By introducing dancers to the basics of ballet, tap and jazz using well-known fairy tales and hundreds of costumes and props, students are encouraged to learn through creative self-expression and exploration.
In addition to the Fairfax location, Tiny Dancers also has studios in Alexandria and Gainesville. Additional information is at www.tinydancers.com or 703-385-5580.