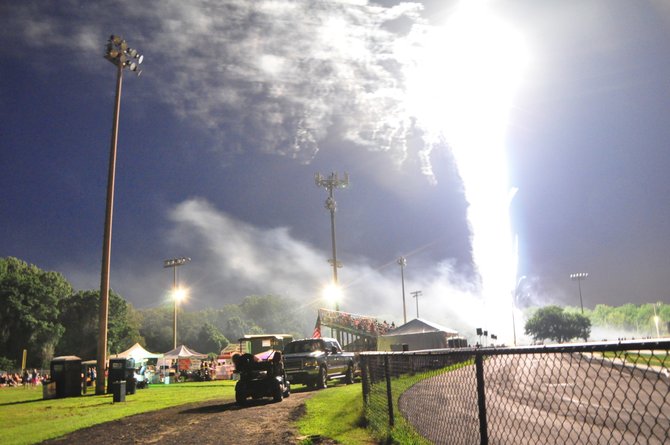 The McLean Community Center hosted their annual Fourth of July fireworks show for the 29th year at Langley High School. "This event is to ensure a sense of community, to ensure people can be a part of something that is uniquely McLean, and that cultivates that sense of community," said Chad Quinn, chair of the MCC's governing board. "When you think about the families that come here every year and get to watch their children grow and make it a part of their family tradition, it's a wonderful thing. We're grateful for everyone that comes out to celebrate with us."
The gates at Langley opened at 8 p.m., while the sun was still up. Before it went down, guests could pick their spots around the school, or on the bleachers of the football field.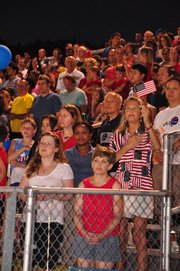 "The best part is being so close to the fireworks, you pretty much just look straight up, there's no such thing as an obstructed view," said Kerry Williams of McLean. "I like sitting in the bleachers next to the football field, and seeing the fireworks get launched a couple hundred feet away."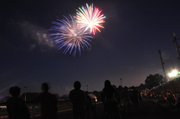 Visitors couldn't sit on the football field itself due to construction, but the grass surrounding the track and field hockey field were filled with people on blankets and camp chairs.
"I was sort of hoping to be able to sit on the artificial turf, because I figured there wouldn't be as many bugs or grass stains," said Rebecca Smith of McLean. "But maybe it's for the best, I don't think the turf would have been as soft as the grass."
The show lasted about 25 minutes, with the loudest and brightest coming in the finale.
"It's all about the finale, when the booms come one after the other," said Victor Bayless, 10, of McLean. "The best part of the show is when the explosions are so bright that it lights up the whole field like it was daytime."