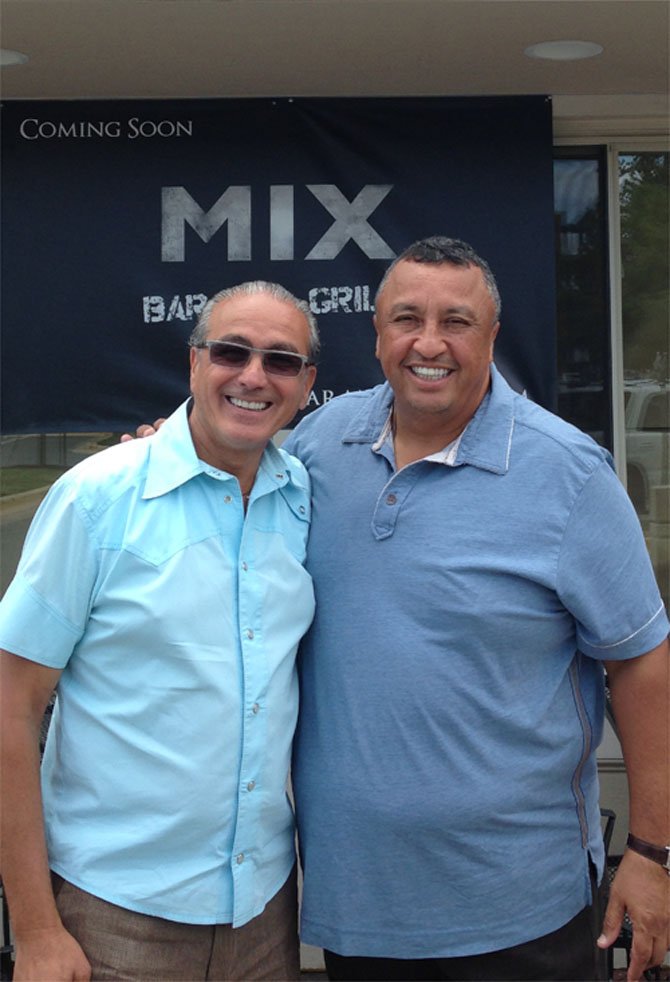 Potomac — Potomac's Bezu has long been a favorite of Potomac residents — but if you decide to dine there this week, you will discover it is closed and in the midst of renovation.
You will have to wait for the new, contemporary American Bistro - Mix Bar and Grill to open in late August. Located in the same space as Bezu, the restaurant will be completely refurbished. The result will be a more casual restaurant with an enlarged bar space and new décor.
Bezu owner Eddie Benaim has joined forces with Ramiro Paez, who also has much experience in the restaurant business. The new concept will feature a comfortable setting, an extended bar and a light, healthy menu featuring both American and Mediterranean cuisine. A larger selection of beer on tap and a wine dispenser with a substantial assortment of wines by the glass will be added to the bar.
Benaim explains why they decided to close Bezu and create a totally new restaurant: "When I created Bezu, I felt there was a void in Potomac for a high-end, fine dining restaurant. Now, we are bringing a different type of restaurant to the community because we feel there is a need. People want to eat out more often and eat lighter, less expensive meals. We will offer a Mix (hence the name) of delectable menu items."
He continued: "I am very proud of what Bezu was, and also very grateful and appreciative to our patrons and to the Potomac community. A lot of our customers are sad that we are changing. Closing Bezu is bittersweet. It's the end of one chapter and the beginning of another. I am happy that we are able to offer a new, different and exciting venue."
Benaim is well-known for his restaurants in Bethesda and Potomac. He previously owned the Tel Aviv Café in Bethesda. Recently, he and two other partners, Paez and Yuval Bezherano launched the new Aroma Expresso Bar in Montgomery Mall. His energy seems to come from the thrill of creating a new restaurant for his friends and patrons to enjoy. "It's fun and what I like to do," he said with a grin.