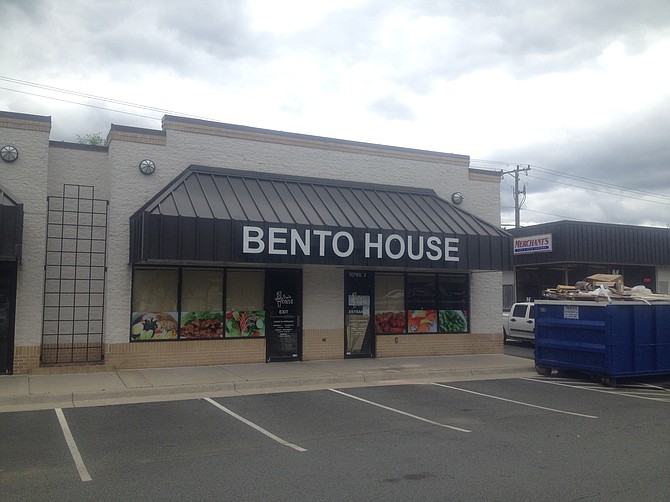 Spring brought several new restaurants to Reston Town Center, including the NEYLA Mediterranean Bistro which replaced Paulo's Ristorante, and Barcelona Wine Bar, a Spanish tapas restaurant known for its wine list. Bartaco, a restaurant with a beachy vibe and cuisine rooted in Mexican tradition opened at 12021 Town Square St., and has received over one hundred reviews on review site Yelp.
Sweet Heat BBQ at 1810 Michael Faraday Drive held a grand opening in March. The menu includes pulled pork sliders, mac 'n cheese, brisket, ribs, smoked chicken and more. Additional changes to the Reston dining selection are underway, with several restaurants planning to open.
Bento House Japanese Restaurant signed a lease for the former space of Active Family Chiropractic in Reston's Home Depot Shopping Center. Bento House will be a locally owned, counter service Japanese spot. It will carry rice, vegetables, fish and meat, traditional aspects of a Bento meal. Bento House owner Eric Zhou owns Masa Hibachi Steakhouse & Sushi in Silver Spring as well as East Moon Asian Bistro locations in Bowie, Glen Burnie and Kingstowne. The shopping center is owned by KLNB Retail.
The Home Depot Center is a "convenience center" by the Reston Master Plan.
The 22-acre retail area at Baron Cameron Avenue and Reston Parkway was planned to be part of Reston Town Center, but was not developed to the scale as the town center or Spectrum.
In May, pizza-and-sub restaurant Primo Italiano at Plaza America closed their doors. Reston Kabob, a locally owned restaurant in the Reston International Center's convenience center on Sunrise Valley Drive will close at the end of July. The restaurant was the last remaining tenant at the convenience center at 11844 Sunrise Valley Drive.
THE AREA is slated for a massive redevelopment. Chili's Bar & Grill across the parking lot closed at the end of 2014. Reston Kabob has served the area for 13 years.
Reston Kabob's Masoud Shoja says the restaurant was in talks with property owner JBG about possibly returning. "It's more likely than not we will return," he said. "However, the projected completion date is set for 2017-2018 and a lot can happen from now until then." The Shojas will still operate their other restaurant, Grill Kabob, at 905 Herndon Parkway in Herndon.
Developer The JBG Companies is planning the second phase of its Reston Heights development, which will include a six-story residential building, a 15-story residential building, a five-story building that incorporates a parking garage with residences and retail space; and a 10-story building that mixes office space, parking and retail space.
Red's Table, a restaurant planned for South Lakes Village Center near Lake Thoreau, plans to open in August. The restaurant project has been in the works since early 2014, when brothers Ryan, Matt and Pat Tracy took over the old Lakeside Inn space at South Lakes. The trio grew up in Reston and graduated from South Lakes High School. The name pays homage to their red haired grandfather, William "Red" Tracy, and the importance of sharing conversation over a meal. Originally planned to open in March, construction issues including a roof structural defect changed the timetable. The former Lakeside Inn site had not been remodeled in its 22-year existence.
The restaurant will have veteran chef Adam Stein at the culinary helm. Stein has experience at the Light Horse in Alexandria, Grady's and previously with The Queen Vic. The restaurant will have an emphasis on steaks, seafood and fresh food, in addition to a bread program with a range of scratch pies and cakes.
The kitchen plans to source ingredients from regional purveyors. There will be an open kitchen, exposed wood trusses, floor-to-ceiling windows overlooking Lake Thoreau and sliding barn wood doors for private dining. "We want the feel of everything to be transparent." Ryan says, "As customers walk by the kitchen, we want them to be close enough to see their food and even say hi to their chefs."
ALSO OPENING this September is Lake Anne Brew House, a nanobrewery located at 11424 Washington Plaza at historic Lake Anne Village Center. Under Virginia law, breweries can sell pints of beer on site without the need for food service. The owners of Lake Anne Brew House, Reston residents Melissa and Jason Romano, have sent in their application for ABC licensing. The couple will work with local restaurants and caterers so patrons can order food items.