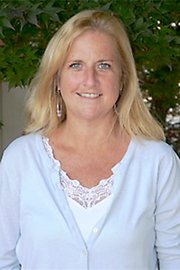 Arlington — The students know her for her engaging smile. And after serving as interim principal for more than a year, Jacqueline Smith, 53, is the new principal of Drew Model School, a Montessori school in South Arlington. It helps that the Arlington View resident speaks fluent Spanish and French. She also has two master's degrees in curriculum and instruction, and education leadership, with a focus on multicultural bilingual education – a necessity for leading the melting pot that is Drew.
Drew will have 690 students in September and a staff of 100. The students are 35.4 percent are Hispanic, 22 percent white, 32 percent African American, and 6 percent Asian.
"The fact that I speak Spanish is an asset for the community that I work with here," said Smith, who is ESOL-certified. She has taught grades K-6 and is a nationally board certified teacher. "We're a very diverse community, but I find that we have a lot of different strategies that we use that give the children support."
Smith has a strong ESOL team and HILT — High-Intensity Language Training — program in place, which works with its other teachers to meet the students' language needs.
Drew is the only public Montessori school in Arlington that goes up to fifth grade. It has seven primary Montessori classes, with eight lower and four upper classes. Like H-B Woodlawn, there is a countywide lottery with a waiting list of 100 students to get in. After Drew, students can continue their Montessori training at Gunston up to eighth grade.
In the Montessori model, the teacher is more of a guide allowing the child to learn on his or her own. For example, a 3-year-old can learn practical skills by pouring water, polishing silver and scrubbing tables on their own. "Those build their fine and gross motor skills and help strengthen their concentration," said Smith. With its multi-age philosophy, the older learners mentor the younger ones as well.
As far as goals, Smith said: "I want to instill in the students a love for learning, a sense of pride in what they can learn and what they can do … that they take ownership for their learning."
To achieve this goal, Smith focuses on engaging instruction in small groups. She also works with stakeholders in the Nauck community to bring history alive, a history dating back to the Civil War. "We have students who are interviewing older community members who were alive during the Civil Rights movement," she said.
Smith also encourages "going-outs," where students take field trips to the local Green Valley Pharmacy, and talk to the first African-American pharmacist in Arlington.
Drew also collaborates with The Kennedy Center on CETA: Changing Education Through the Arts, where Kennedy Center staff provides coaching and workshops to teachers on poetry, drama and singing. After teachers complete the program, they receive diplomas.
For her staff, Smith adds: "I want to build a collaborative team, providing them with the professional development they need to be the best teachers they can be."
Current PTA President Cindy Bare describes Smith as collaborate, positive and enthusiastic. "I think her language ability and her respect for people of other cultures, and her enthusiasm helps make families feel welcome at Drew."
"Her focus is on the kids," said former PTA President Marco Ovando. "I also appreciate the fact that she is a great team player, in working with the PTA and understanding what our needs might be."
Born in Paris, the daughter of a diplomat in the foreign service, Smith moved around a lot as a child. She attended American University and transferred to Knox College in Galesburg, Ill. She worked in Dallas, Texas, for nine years and then moved to Arlington 20 years ago where she worked at Key School in its Spanish immersion, as well as Campbell, Randolph, Hoffman-Boston, Patrick Henry and Oak Ridge schools. Smith has a daughter, Laura, now age 25.