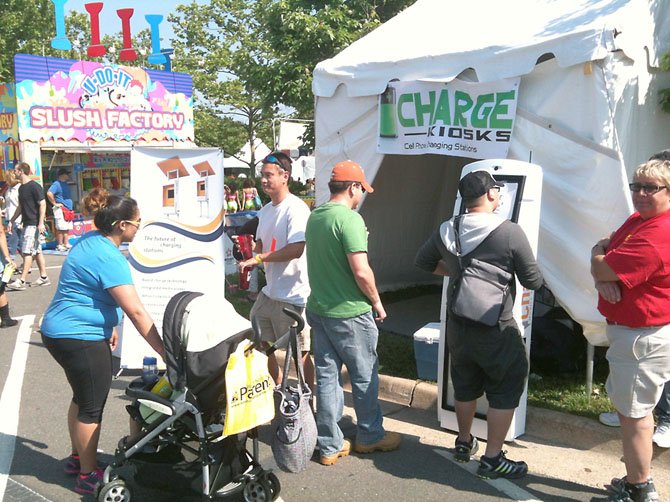 Cell phone batteries were as drowsy as the weather at the 32nd Annual Celebrate Fairfax event at Fairfax County's Government Center in Fairfax. iCharge has proof of that: the startup saw 300 phones plug in to its iCharge Kiosk charging stations over the course of the three-day festival.
Photo Gallery
iCharge Kiosks at Celebrate Fairfax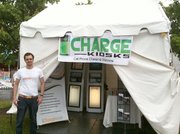 Click Photo for Flash
iCharge CFO Robert Forbes said he and his business partner, Sales Manager Rendy Mao, expected a greater crowd towards the end of each day, since cell phone battery life caps off at six to eight hours.
At the festival, iCharge Kiosks unveiled its newest plans, for a solar-powered cell phone-charging kiosk, coming late in the summer.
The company aims to offer its services to events where there is no power. iCharge Kiosks plans to add solar cells and a hand crank to provide unique, environmentally friendly charging services.
More kiosks spread a positive charge as the summer rolls in, on June 22 at the NOVA Brewfest in Leesburg, June 30 at the Latin Flavorfest in Washington, D.C. and July 19 at Artscape in Baltimore, Md.

See more pictures of Herndon Festival, May 30-June 2, and Celebrate Fairfax, June 7-9 at www.ichargekiosks.com and on Facebook.