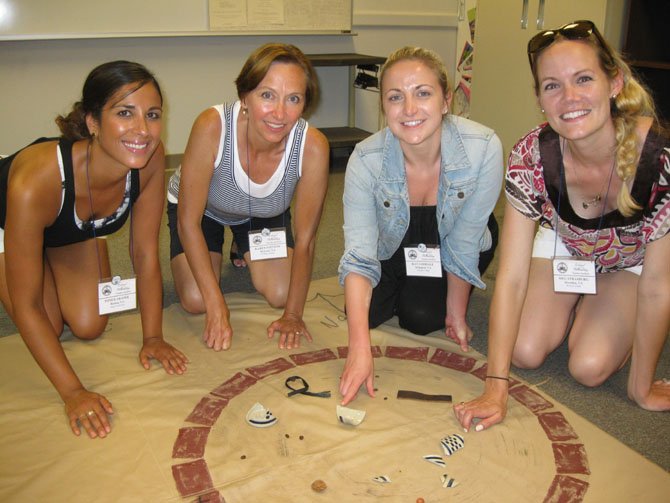 Seven social studies teachers in area schools have been selected to attend the 2013 Colonial Williamsburg Teacher Institute in American History. One of them had to decline at the last minute due to a family medical issue.
Four Reston/Herndon teachers attended the July 8-14 session: Katrienne Goodale of Dogwood Elementary, Poneh Aranee of Hunters Woods Elementary, Karen Stevens of Lake Anne Elementary and Margaret Strasburg of Lutie Lewis Coates Elementary School.
Katie Blomquist of Sunrise Valley Elementary School, who was recently named history teacher of the year by the Virginia Department of Education, and Jennifer Walker of Forest Edge Elementary School Katie Blomquist are attending the July 15-21 session.
Intensive six-day workshops immerse participants in early American history. During the workshops, they are involved in an interdisciplinary approach to teaching social studies with American history and citizenship as the focus. They have the opportunity to exchange ideas with historians, meet character interpreters and take part in re-enactments of events of the eighteenth century. They investigate new teaching techniques with mentor teachers as well as each other. They focus on the 17th and 18th centuries and the colonization and founding of our nation. Together with the Colonial Williamsburg staff, they share ideas and new instructional materials for use in their classrooms.
Candidates have been endorsed by their principal and by Susie Orr, educational specialist in elementary social studies, Fairfax County Public Schools.