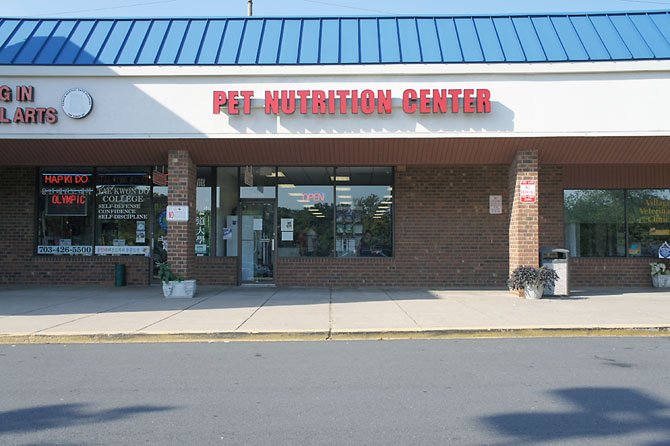 If you are in the market to adopt a cat, the Pet Nutrition Center in Burke is the place for you. These furry friends come straight from a no-kill Prince William Shelter in Woodbridge and are available at a low adoption rate. Cat adopters are in greater need around this time of the year because of the influx of kittens that are born.
David Shaw, an informative employee at the Pet Nutrition Center and member of the Board of Directors of the Prince William Humane Society Animal Advocacy Committee, defines a "no-kill" shelter as one in which there is an "adoption guarantee" and the "shelter will not euthanize any animal that is adoptable or has a correctable health issue." All cats brought to the Burke Pet Nutrition Center will be adopted. No cats are sent back to the shelter no matter how long it takes for them to find a family. With this policy the Pet Nutrition Center sees a variety of cats that come in and out of their doors. The location in Burke, which has been open since late October, has had kittens and full-grown cats of all shapes, sizes and breeds adopted. Cats have stayed at the Burke Nutrition Center anywhere from a few days to five months before they have been adopted. Shaw says "you never know" how long the cats will stay. It is all about finding the right family.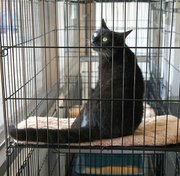 The cats up for adoption at the Pet Nutrition Center, which are received from the Prince William Shelter, are previously screened. Each cat has been given all their shots, spayed, neutered, tested for HIV, along with other necessary health tests. The cats are also equipped with tracking microchips that aid in situations in which the cat cannot be located. The adopter will also receive a copy of the cat's health records. The adoption fee is a mere $45 despite the on average $260 it takes to get a cat ready to be taken home to a new family.
Shaw says the Burke store sees a lot of traffic looking at the cats up for adoption. Billy, a black cat, and Ellis, a white and cream cat, are currently up for adoption at the Burke Pet Nutrition Center. Billy is about 1 year old and loves to climb around while Ellis, a plump cat about 9 years of age, is a cuddly friend waiting for a family to come get her.
The Burke Nutrition Center is located at 9546 Burke Road in Burke. A second location in Woodbridge also has cats available for adoption regularly. You can find the Pet Nutrition Center on Facebook also.