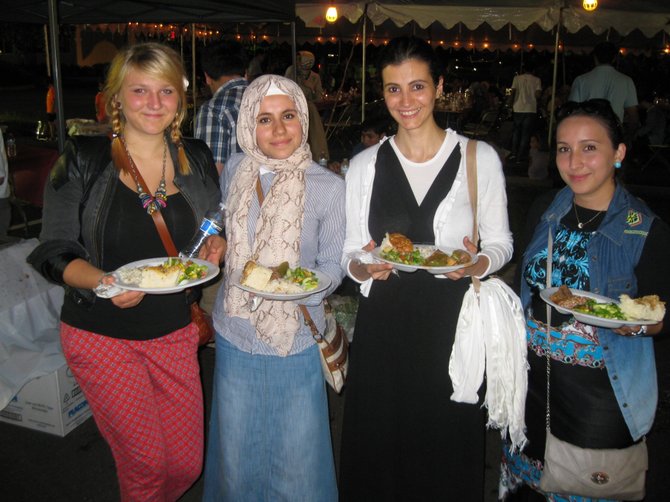 Photo Gallery
Ramadan in Oakton
Click Photo for Flash
In celebration of Ramadan, The American Turkish Friendship Association held its Ramadan Tent and Turkish cultural exhibitions July 17-19 at the Unity of Fairfax Church in Oakton. The Ottoman's tradition of the "Iftar Tent" is still practiced in modern-day Turkey. The tent accumulates the community to observe the breaking of its daily fast.
"We believe the more we understand one another, the more peace we will have in our local community and global community," said the Rev. Russell Heiland, senior minister of Unity of Fairfax. "The best way to do that is to sit down and share a meal."
Unity's campus houses the Pinnacle Academy, a private elementary and middle school that focuses on math and science. It was created by the American Turkish Friendship Association. Its director, Ahmet Ilhan approached Unity about hosting the Iftar Tent festival for Ramadan this year.
Also in attendance at the Iftar Tent were the Turkish Ambassador Namik Tan, Azerbaijan Ambassador Elin Suleymanoz, Board of Supervisors Chairman Sharon Bulova and Del. Tom Rust (R-86).