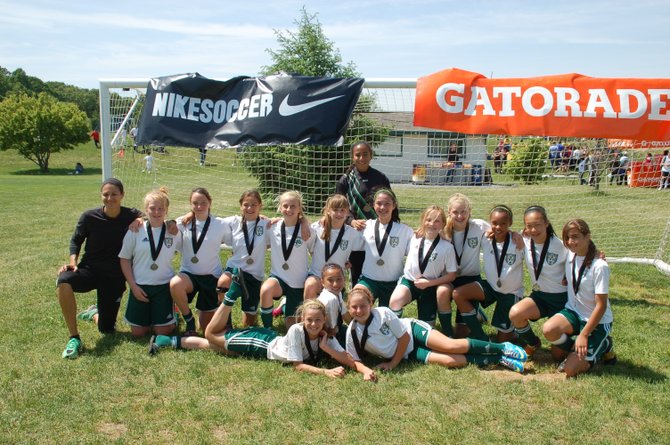 McLean — McLean Green United, U12 Girls Travel Soccer, successfully defended their championship at the 2013 FC Delco Player's Cup over Memorial Day in Chester County, Pa.
Mclean went undefeated in their bracket, beating teams from New Jersey, New York and Virginia. They faced Chantilly Santos in the semifinals. At the end of regulation and overtime the score was 0-0. The game would be decided by penalty kicks. McLean goalkeeper Cayla White made three saves in the shootout sending McLean to the finals. The finals were on Monday at the US Training Center. McLean faced a formidable opponent from New Jersey—Freehold SL United. McLean took the lead just before halftime and held strong winning 1-0.
This was McLean's first 11 v 11 tournament win at FC Delco.
We have girls from different cities:
Beverina: Falls Church
White: Arlington
Donohue: Great Falls
Everyone else: McLean
Coach: MD