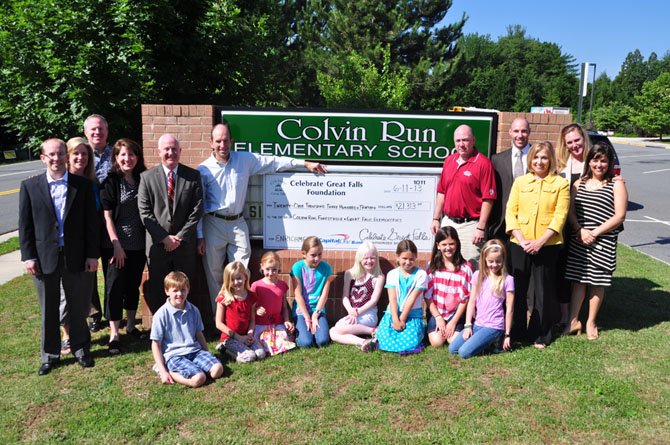 Great Falls — Celebrate Great Falls presented the parent teacher groups for the three Great Falls elementary schools, Colvin Run, Forestville and Great Falls, a check for $7,104.46 Tuesday, June 11.
The funds were raised at the annual Celebrate Great Falls Golf Tournament, which took place at Hidden Creek Country Club in Reston Monday, June 3. Mike Kearney of Celebrate Great Falls said this year's donation brings the total donated to $117,000 over the past six years.
The money raised will be used to upgrade technology and other facilities at each school.
Celebrate Great Falls was formed in 2011, combining several local charitable and nonprofit organizations. The golf tournament has become one of their annual signature events, as well as the Fourth of July Hometown Celebration, Fireworks at Turner Farm, Halloween Spooktacular and Holiday Tree Lighting.
More information can be found at www.celebrategreatfalls.org.