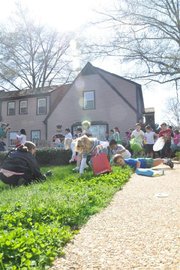 The Great Falls Optimist Club and Adeler Jewelers will present the 29th Annual Children's Festival and Egg Hunt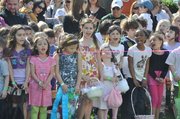 on March 24, 1:30 to 4:30 p.m. There will be rides, games in the field behind the Great Falls Post Office and of course the grand finale, the Egg Hunt on the Village Green.
The fun starts on Thursday evening, March 21, 6-9 p.m. at the Great Falls Grange, with the stuffing of the eggs. The eggs are stuffed with candy and gems by adults and teen volunteers.