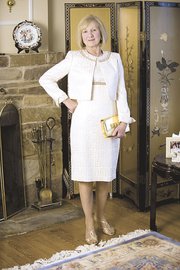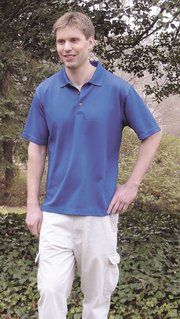 The latest looks for spring, live entertainment, luncheon and a silent auction are all in store for those attending the 33rd annual fashion show benefiting the Fairfax Salvation Army. It'll be held Friday, April 12, at the Waterford in Fair Oaks (across from Fair Oaks Mall), but reservations must be made by March 27.
Sponsoring the event is the Fairfax Salvation Army Women's Auxiliary, and the fashion show — with both male and female models — will feature clothing from Bloomingdale's of Tysons Corner.

"It's a chance to get together for lunch with some nice, interesting people," said the Auxiliary's Meg McLane, in charge of the models. "And while you're enjoying a lovely fashion show, you're supporting a worthy cause."
The social hour and silent auction begin at 10:30 a.m., followed at 11:30 a.m. by a performance from guest entertainer Carlos Alberto Ibay, an accomplished concert pianist and talented tenor. Lunch catered by the Waterford will be served at noon, with the fashion show starting at 12:50 p.m.
Tickets are $40 ($10 is tax-deductible). To purchase them or donate gift certificates and merchandise for the silent auction, contact event coordinator Angela Ganey at angelaganey@verizon.net or 703-250-5809. "Women look forward to coming to this," she said. "And when they hear Ibay sing and play piano, they'll be amazed."
Bloomingdales's Effie Elkorek is supplying the clothing and will provide the fashion-show commentary. "People will see a sampling of dressy, casual and sporty clothes for spring," said McLane. "There'll be different looks and colors in a variety of sizes for all figures."
Modeling will be Mary Lou Glover of Clifton and Sharon Gottlieb of Fairfax Station, as well as Kathleen Lear, Carolina Hurtado, Paul Meade, Stephen Braitsch, Christina O'Connell, Jeanette Crutchfield and Bridget Sampson. Meade, of Fairfax Station, is a volunteer firefighter and Braitsch is a personal trainer.
The silent auction will include an array of gift certificates, jewelry, gift baskets, home goods and an overnight stay at the Red Fox Inn in Middleburg. Heading it up is Connie Lauther of the City of Fairfax.
There'll be gift certificates to several restaurants: The Cheesecake Factory, IHOP, Ruth's Chris Steakhouse, P.F. Chang's, Great American Restaurants, Applebee's, Bonefish Grill/Outback Steakhouse, Red Lobster, and Maggiano's/Macaroni Grill/ On the Border.
"We also have quite a lot of lovely, decorative items," said Lauther. "These include guest towels, small appliances such as a crock pot, a set of steak knives and a Martha Stewart, cobalt blue, cast-iron Dutch oven. There are garden items, such as planters, and also a Mont Blanc pen-and-pencil set."
Gift baskets contain things such as a baby girl's layette and a bread assortment from the Great Harvest Bread Co., including a bread a month to that basket's winner. The jewelry will range from freshwater pearls to a sterling-silver bracelet. Also up for bid will be a Shell gasoline credit card.
"I have about 110 items altogether," said Lauther. "Everything's new and people will find some treasures at probably half the retail price. It's a fun shopping time, while supporting the Salvation Army."
Ganey's chairing the event for her third time. "The Salvation Army does so many wonderful things," she said. "They're silent angels; you don't hear much about them. But they help at disasters, all over the world; and when other charities leave, they remain. And there are so many families in Fairfax below the poverty level, and the Salvation Army helps them in many ways."
Sylvia Laiti of Clifton and Clara Richcreek of Fairfax are the Auxiliary's co-presidents. "When I started as the fashion-show chairman, 21 years ago, we had 25-30 Auxiliary members," said Laiti. The number's now smaller, so she admires their efforts in putting on this event. "They work hard," she said. "But we have a faithful group of women who come to this show every year and support us so we can make a donation to the Salvation Army."
And it's greatly appreciated by Majors Janice and Earl Fitzgerald who run the Fairfax branch. Janice said the Auxiliary's monetary contributions help send 65 children in need to a weeklong summer camp, purchase backpacks and school supplies for them and fund weekly, community-youth programs at Salvation Army headquarters at 4915 West Ox Road. Besides tutoring and recreation, there's also a Gospel Arts music program.
"We provide the instruments and teach children to play piano, guitar and brass instruments," said Janice Fitzgerald. "There's also instruction in dance and puppetry. Volunteers and staff teach about 50 students, and the Auxiliary gives us every bit it raises for all these programs."
In this tough economy, she said, "Budgets are tightening and donations are decreasing. So it would be hard for us to continue to do all these things without the Auxiliary's financial support. It's wonderful, and we appreciate the ladies and all they do."