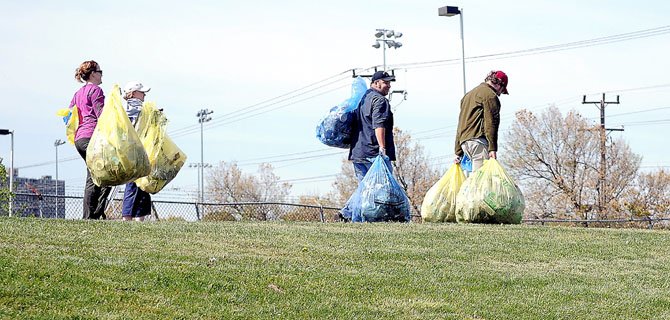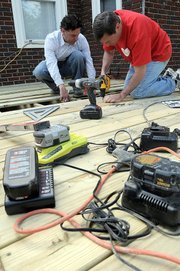 Alexandria — CITY CELEBRATIONS
Support the sustainability of our planet with neighbors and friends during the City of Alexandria's Earth Day celebration on April 20 from 10 a.m. – 2 p.m. at Ben Brenman Park (4800 Brenman Park Drive). This year's theme is "Water: Every Drop Counts." The celebration will feature exhibits, activities for children and information about the Eco-City Alexandria Initiative. The event will also feature an "upcycling" showcase, where students will show their creative re-uses of trash through fashion, art and music.
Give back to Alexandria this May with Spring for Alexandria, a multi-day event celebrating philanthropy in the city (www.springforalexandria.org). On May 2, ACT for Alexandria will host the Generations of Giving Gala at the U.S. Patent and Trademark Office with a "hometown tourist" theme (703-739-7778). The next day on May 3, Volunteer Alexandria will host the 15th Annual Business Philanthropy Summit where nonprofits are invited to come and display information about their organizations. Also on May 3, Volunteer Alexandria will host the 6th Annual Community Service Day with volunteer projects benefitting schools, nonprofit organizations and charitable agencies across the city (703-836-2176). On May 4, the Alexandria Jaycees will host Alexandria Gives, a donation drive at the Mt. Vernon Recreation Center to benefit multiple local charities.

History buffs can look forward to the Civil War 150th Concert featuring the Federal City Brass Band on May 18 at 7 p.m. at Fort Ward Park Amphitheater (4301 W. Braddock Road). The concert will feature mid-19th century songs played with the authentic brass band sound of the time. The event is free and open to the public (703-746-4848).
MUSIC & THEATER
Alexandria has a wealth of opportunities for those who love live performances. Start the spring with a visit to one of Alexandria's world-class theater or music venues like the Little Theater of Alexandria, which presents its production of "33 Variations," a story of one musicologists exploration of Beethoven's masterpieces (703-683-5778). Or try Metro Stage for its production of "Lady Swings the Blues," extended through March 31, and "Ghost-Writer," running April 25 through June 2 (703-548-9044).
If one's taste bends more toward classical than musical theater, don't miss The Alexandria Symphony Orchestra's debut of Elizabeth Pitcairn and the Red Violin on Saturday April 20 and 21 at 3001 North Beauregard Street (703-548-0885).
ART
Looking for a day of art and creativity? Try the 16th Annual T.C. Williams Student Art Exhibition at Del Ray Artisans (2704 Mount Vernon Avenue) running from May 3 to May 12 every Thursday through Sunday. The exhibit features work from the National Art Honor Society. Admission is free. Call for times (703-838-4827).
Continue to explore the art of Alexandria at the Alexandria Art Market, occurring on the first Saturday of every month beginning May 4 through Sept. 7 at Del Ray Artisans (2704 Mount Vernon Avenue). Admission is free and open to the public from 10 a.m. – 4 p.m. Participants can shop from local artists and hear live music (703-838-4827).
FUN FOR CHILDREN
There are plenty of ways to keep children engaged in the life of Alexandria during the spring months. With such rich history right outside one's door, try the Alexandria Colonial Tours' Kids' Scavenger Hunt. For children ages 7-11, youngsters will get the chance to learn about George Washington and others historic figures while on the hunt for historic places in Alexandria. Tickets can be purchased at The Christmas Attic, 125 S. Union Street on the corner of Union and Prince Streets (703-548-2829).
Children can also learn to teach history by becoming Junior Docents at Gadsby's Tavern Museum (134 N. Royal St.). Students in the fourth and fifth grades are encouraged to apply to learn the museum's history and bring it to life as tour guides for the public. Auditions will be held on April 8 from 4 – 6 p.m. Call 703-746-4242 for more information.
Gadsby's Tavern Museum also offers fun for toddlers during its Tavern Toddlers open playtime in its historic ballroom every Monday (excluding federal holidays) through the end of April from 10:30 a.m. and noon. Toddlers and their caregivers can come and enjoy a new craft activity each week.
TRY SOMETHING NEW
Spring is a great time to try out a new hobby or activity, and Alexandria has plenty of options to add variety to an active life. Learn about cooking with local food during a hands-on cooking class held at the Arcadia Center for Sustainable Food and Agriculture on Saturday, May 11 from 10 a.m. to 1 p.m. Take a trip to the Arcadia Farm at the Woodlawn Estate (9000 Richmond Highway) and learn all about seasonal cooking (571-384-8845).
What's spring without America's favorite pastime? Enjoy an evening at Nationals Park Friendship Veterans Fire Engine Association on Saturday, May 11 from 2:45 to 8:30 p.m. Enjoy a Potomac boat ride to Nationals Park and support the Friendship Scholarship Fund, which provides financial support to T.C. Williams High School graduates, active Alexandria Fire Department firefighters, and students in the fire science program at Northern Virginia Community College (www.friendshipfire.net/friendshipatthenats.html).