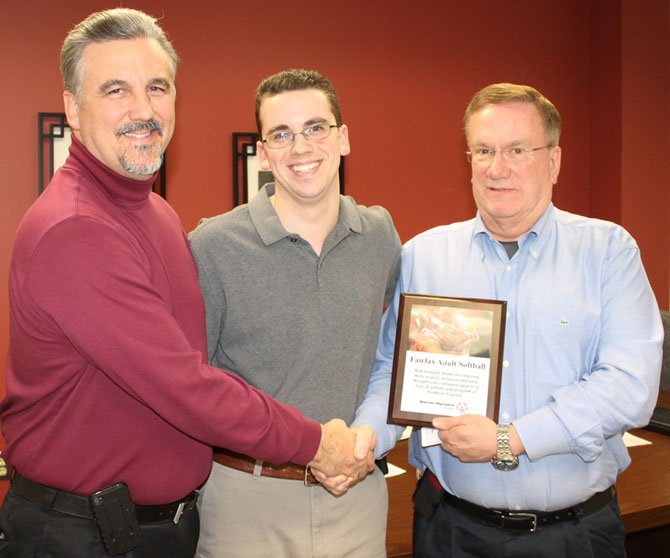 Participants, family, friends and supporters of Fairfax Adult Softball, Inc. (FAS) united together on Jan. 27 for the 13th Annual Bowling Tournament to benefit Northern Virginia Special Olympics and Fairfax County Park Authority field improvements.
On Monday, March 18, at the board of directors monthly meeting, Fairfax Adult Softball President John Carney presented a proceeds check in the amount of $6,735 to the Northern Virginia Special Olympics Area 26 Chairman Bill Ogletree and his son, Special Olympics Global Messenger Kevin Olgetree.
As the largest softball group in the metro area, FAS was approached by Eunice Kennedy Shriver and her staff in 1988 to assist in establishing a pilot program where Special Olympians play softball alongside the volunteers, known as Special Partners. This commitment of FAS continues today. Hundreds of Special Olympians over the years have gained not only the enjoyment of competitive sports, but also the camaraderie, training and health benefits that only sports can offer.
FAS supports such causes as Northern Virginia Special Olympics, Fisher House, and the Wounded Warrior Project each year to show commitment to the community FAS serves.