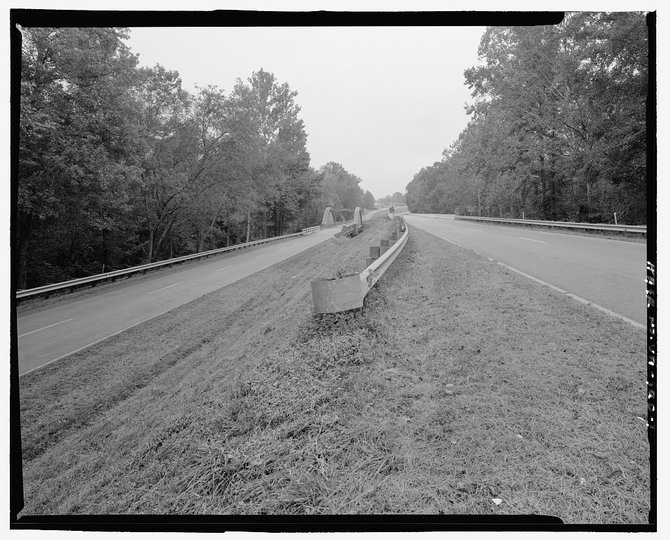 William Shakespeare's Juliet once famously asked, "What's in a name?" Her question was based on a feud between warring families. But here in Mount Vernon, two warring factions are divided about a different name — the major highway that runs from the Beltway to the Occoquan River.
One faction of people says it should be known as Historic Route 1, a road with special designation connecting Civil War battlefields with George Washington's estate. Another faction says the corridor should be called Richmond Highway, underscoring the regional significance rather than the national thoroughfare connecting Maine to Florida.
"It's sort of a disparaging way of referring to this area as Route 1," said Jim Davis, co-chairman of the Mount Vernon Council of Citizens Associations. "Prosecutors use it in court when they want to berate the place."
Davis said that many people associate Route 1 with crime and vice, an era when shady businesses here were known as "no-tell motels." He says the corridor should be known as Richmond Highway because it speaks to the regional significance of the road. Del. Scott Surovell (D-44) disagrees. He helped shepherd legislation in 2010 that renamed the road "Historic Route 1."
"Route 1 has historic assets along the entire length of it," said Surovell. "I don't think we should be renaming little tiny segments of it because there's a recent history we are uncomfortable with."
THE OFFICIAL HISTORY of Fairfax County, published by the Board of Supervisors in 1978, uses Route 1 rather than Richmond Highway. A check of the index shows no references to Richmond Highway, although it has five separate listings for Route 1. The book, which is viewed by many as the definitive history of Fairfax County, explains that the history of the highway dates back to 1808, when the Washington and Alexandria Turnpike Company opened a road from Long Bridge to Alexandria.
"This is roughly what is now called Henry Street, runs parallel to the Potomac, and ultimately was extended into the present Jefferson Davis Highway, or Route 1," according to the official history.
Route 1 is a designation that dates back to 1918, when U.S. 1 was added to the state's highway system as State Route 1. It was briefly known as State Road 31 in the 1920s and early 1930s until the New Deal created an Atlantic highway known as Route 1. After World War II, the Interstate system took all the major traffic. Businesses on Route 1 suffered, and crime proliferated.
"Open air marketing of drugs, prostitutes who openly walked up and down Route 1 — it had a very negative connotation that we have been trying to eliminate over the years," said Mount Vernon District Supervisor Gerry Hyland. "For many people, the name Route 1 is not a positive."
ADVOCATES FOR USING Richmond Highway say the name Route 1 lumps the Fairfax County stretch in with every other corridor from Maine to Florida, adding to the lack of identity created by the abundance of big-box retailers and national chain stores that dominate the corridor. Using a name that has Virginia roots, on the other hand, creates a sense of branding for the region.
"Richmond Highway has a better sense of place," said David Ben, communications director for the Southeast Fairfax Development Corporation. "It's a little thing, but it's one little thing that could go a long way."
Advocates for Route 1, on the other hand, say the road needs to be identified with other parts of Virginia and the rest of the Eastern Seaboard.
"I grew up on Route 1, and it will always be Route 1 to me," said Lee District Supervisor Jeff McKay. "Richmond Highway is a term that a lot of people use to deal with the stigma that the Route 1 corridor has nationwide. But if you look at a map or a GPS device, it's Route 1."