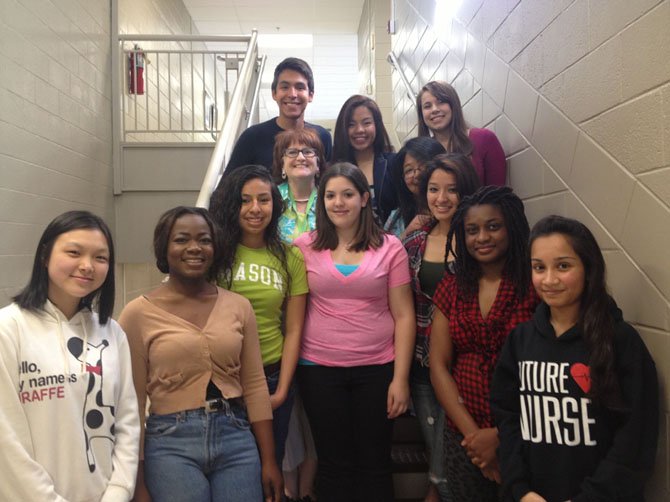 Offering a two-year Virginia State Board of Nursing accredited Licensed Practical Nurse (LPN) course, The Fairfax County School of Practical Nursing provides everything a person needs to begin a career in the medical field.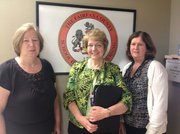 From high school students to adults, students complete a two-year program that includes nursing fundamentals, anatomy and nutrition in the first year, and a Level 2 course of study that sees students getting practical experience in local hospitals and medical facilities.
Nadia Brandon and Laura Bartek, both working adult students in the first year of study, could not speak more highly of the program. Bartek said, "It's affordable. It's probably one of the most affordable programs on the East Coast and the teaching is excellent. Our teacher has worked at Georgetown, and the student teacher ratio is phenomenal. Next year I think they have 10 or 12 students and three instructors. It's a lot of individual attention."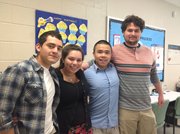 COSTING JUST OVER $4,000 for two years in 2013, the program is competitively priced compared to local nursing schools.
While the first year accommodates working adults, the second year is a full-time program with two days a week in class and three days in clinicals.
"We go out to Reston Hospital, Inova Mount Vernon Hospital, Goodwin House in Baileys Crossroads, Dominion Hospital and Capital Area Pediatrics," said Tai Phan, a second year student from Falls Church.
Describing the type of work the students are allowed to do, James Merideth of Vienna said, "at Reston it is hospital work such as charting and assessments, most of the patients there can take care of themselves, but at Goodwin House, where it's a geriatric facility, we have to do a lot of their care for them."
In existence for over 50 years and part of the Fairfax County Public School system, the program was moved to the Plum Center for Lifelong Learning in Springfield last September. "We thought it was a better match … because we have a mixed program with adults and high school students we thought it might be a good area to be in because we can pull from the adults program here," said Ann-Marie Glynn, director, Fairfax County School of Practical Nursing. 
"Many of our students use this as a stepping stone to become a registered nurse. They get credits if they go to Northern Virginia Community College, George Mason or any four-year nursing program. Most of those programs will give them 12-15 credits towards their registered nursing degree (RN). Plus they save money," said Glynn.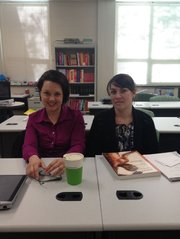 AND THE MAJORITY of the students in the program plan on continuing to become an RN. "[My mom] was actually a nurse back in our country (El Salvador) and growing up I always wanted to help people and be in the hospital or in this type of setting where I feel like I'm at home," said Lourdes Sandoval of Reston.
"Classes are from 7:30 a.m. to 2 p.m. Monday to Friday and clinicals are sometimes in the morning, sometimes in the afternoon. It depends what they have available for us," said Jacqueline Portnoy, a registered nurse and instructor at the school.
"All the instructors for the program are registered nurses and most are master prepared," said Glynn.
"With the need for nurses growing at a rate that outpaces any other profession, becoming an LPN provides adults of any age an opportunity to enter the nursing profession," said Portnoy, "so I'm hoping we can entice more community adults into the program."