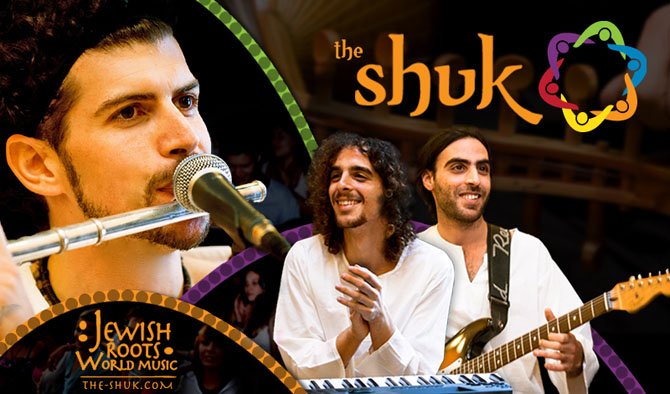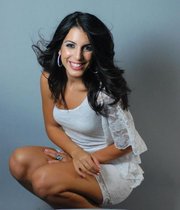 The Fairfax Corner shopping center is the place to be this Sunday, May 19, from noon-5 p.m., when the Jewish Community Center of Northern Virginia holds its 2013 Israel Street Festival. Music, food, children's activities and a martial-arts demonstration are among the highlights.
Since 2007, the Israel Street Festival has drawn more than 3,000 participants to create together an exciting program celebrating Israel's culture and history. Headlining this year's entertainment will be The Shuk, led by Yoni Avital. It's one of the leading, international music groups from Israel, having performed in more than 30 countries worldwide.
The Shuk connects people of all backgrounds to Israeli and Jewish culture via its diverse repertoire of traditional, contemporary, folk, sacred, Israeli, Jewish, Middle-Eastern and world music. Also performing will be Israeli-born R&B soul singer and songwriter, Hadar Binyamin, who draws her inspiration from singing greats Stevie Wonder, Etta James, and Alicia Keys.
Besides the entertainers, this year's festival also features a demonstration of Krav Maga, the official self-defense system of the Israel Defense Forces
Shop the Shuk (Israeli-style marketplace). There'll also be a petting zoo, arts-and-crafts activities for children, Israeli dancing, local choirs and a teen band.
In addition, people will share stories of their favorite locations in Israel, and there'll be a display of Israeli T-shirts and the stories behind them. Kosher food will be sold by Max's Kosher Café. Both festival admission and parking are free.
"The Israel Street Festival offers the Jewish Community Center of Northern Virginia a tremendous opportunity to collaborate with area synagogues, agencies and organizations in bringing the flavors, sounds and culture of Israel to our region," said Laurie Albert, JCCNV community-engagement director. "It's important that we bring Israel's rich history, global contributions and significance front and center to build connections between Israel and our community."
A nonprofit social-service organization, the JCCNV offers programs, activities and services emphasizing Jewish culture, identity and values.
For more information about the festival, visit www.jccnv.org or call 703-323-0880.