Fairfax High School student Drew Bonner, and Patrick O'Connor from Thomas Jefferson High School for Science & Technology, were chosen as two of 10 students across the state to receive an academic scholarship from The Allstate Foundation and the Virginia High School League (VHSL). The Allstate Foundation/VHSL Achievement Award is the highest award given by the VHSL to students that have excelled academically, lettered in one VHSL Athletic or academic activity and have been involved in other school functions or community service work.
A committee of high school athletic and activities directors as well as business and media professionals selected 10 winners of a $1,500 scholarship from a pool of students representing high schools throughout the Commonwealth of Virginia.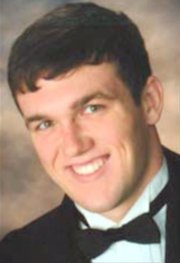 *Group AAA Male Athlete of the Year—Patrick O'Connor, Thomas Jefferson High School for Science &Technology.
Patrick lettered four years in wrestling and three years in football, while excelling in both. On the wrestling mat, Patrick was a three-time state qualifier, three-time district champion at 189 and 195 pounds and two-time region champion at 195. He was a state runner-up at 195 as a senior and finished fourth at 189 as a junior. In football, Patrick was named first-team all-district and second-team all-region as senior running back and defensive end. He also captained both teams.
In the classroom, Patrick is a three-year member of the National Honor Society and Latin Honor Society. He is a member of the Thomas Jefferson S&T elite post-AP class, Latin V: Catullus, Horace and Ovid. He earned gold and silver medals on the National Latin Examinations and earned a prestigious perfect score on the Latin II examination.
Patrick's volunteer activities include Athletes Serving the Community and the BSA as an Eagle Scout. He has volunteered on numerous service projects and food drives. Patrick will attend Davidson University and plans to double major in chemistry and economics.
*Courageous Achievement Award—Drew Bonner, Fairfax High School.
"Adversity has tested my resolve, refined my character and forced me to set life goals. Once I realistically understood my personal shortcomings, I accepted that limitations need not be limiting," wrote Drew in his achievement award application essay. For Drew, it meant continued involvement in baseball and basketball while facing the progressive, life-threatening disease called Duchenne Muscular Dystrophy (DMD).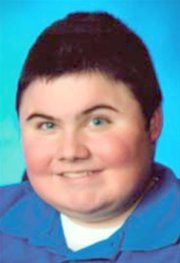 According to Annie Kennedy, senior vice president of advocacy for the Muscular Dystrophy Association, "He confronts the physical obstacles he encounters with creativity and grace; educating others as to the possibilities that exist for those with disabilities and advocating for his needs in a manner that is beneficial to the entire community. ... For those of us who know Drew Bonner, it is immediately apparent that he possesses a wisdom that is beyond his years, a sense of kindness and compassion that is unequalled, and a determination and confidence that empower him to achieve all of the goals he sets for himself."
An avid baseball player as a child, Drew played until his DMD began to limit his ability to participate on the field, but he continued to remain a part of the game. He has earned four letters in baseball and three in basketball as the team manager at Fairfax High School while also maintaining a 4.233 GPA.
Drew is a member of the National Honor Society and the Future Business Leaders of America. He is an active member of the Boy Scout Troop 1970 in Reston and is the most decorated scout in his troop. He earned Eagle Scout at the age of 13 and has since gone on to earn more Palms than any other scout in the history of Troop 1970. In addition, he has served as a senior patrol leader and is an eagle advisor in the Powhatan District of the National Capital Area Council. He is an active regional participant in the Jerry Lewis Telethon for Muscular Dystrophy.
Drew will attend the University of Virginia on academic scholarship in the fall to study computer science.