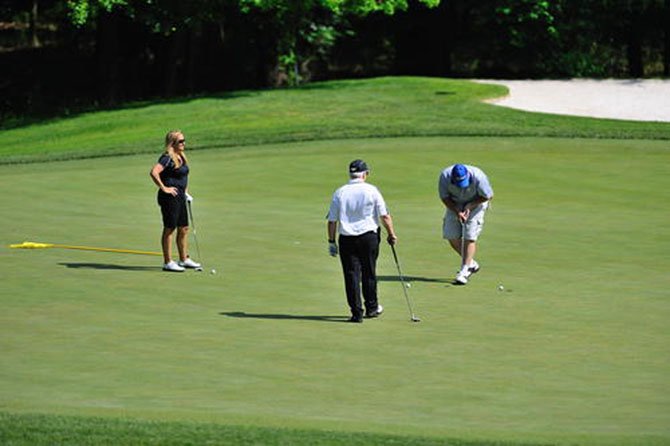 Celebrate Great Falls will host its annual golf tournament Monday, June 3 at Hidden Creek Country Club in Reston. The event serves as a fundraiser for Great Falls, Colvin Run and Forestville Elementary Schools, and has raised more than $98,000 for the schools.

"This is a major way the community can come together and support our local schools," said Mike Kearney of Celebrate Great Falls. "In the past, we've helped these schools meet some major needs, and that's the plan this year, and every year going forward."
Registration for the tournament includes: a round of golf with cart, free range balls, entry into hole-in-one, closest to the pin, longest drive and putting contests, two mulligans, a raffle ticket, complimentary beverages, lunch or dinner and an awards ceremony.
Last year $6,000 each was donated to the parent teacher organizations and associations of the schools, which was used to upgrade technology at Colvin Run and Forestville, and to upgrade the track at Great Falls Elementary.
The Great Falls Elementary PTA said they hope to use the funds for technology and equipment, improving the playground equipment, for reading, art and physical education supplies, as well as resources for English as a second language, learning disabled, and gifted and talented programs.
The Colvin Run Elementary PTO said they plan to use funds for a new Science, Technology, Engineering and Math lab, and to expand the playground.
Forestville faculty said they hope to use the money raised to fund mobile computer labs, electronic reading programs and for art and physical education supplies.
There are two shotgun starts for the tournament, at 7:30 a.m. and 1:30 p.m. and a putting contest at 12:45 p.m.
More information, including registration details, can be found at www.greatfallsgolf.org.