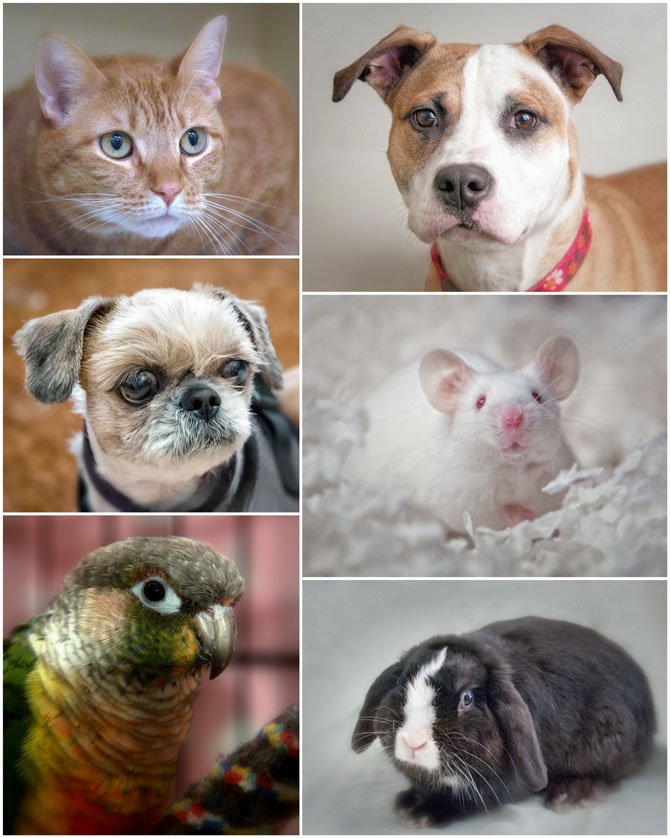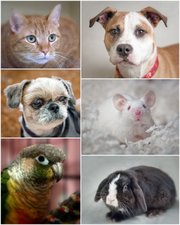 Each year, the nonprofit Friends of the Fairfax County Animal Shelter (FFCAS) raises money to pay for things the shelter can't afford. And in June, it holds a wine-tasting and invites the public to participate.
In past years, it's been at a beverage store. "But this time, we're doing something totally different," said FFCAS President Evelyn Grieve. "We're having it at Paradise Springs Winery. And besides the wine-tasting, there'll be appetizers, desserts and a raffle."
The event is slated for Sunday, June 9, from 1-5 p.m., at the winery at 13219 Yates Ford Road in Clifton. Tickets are $30/person at www.ffcas.org. Or mail checks payable to FFCAS to FFCAS, P.O. Box 2321, Centreville, VA 20122. It's called "Wine, Whiskers & Wags" and includes samples of six or seven different wines, plus a free souvenir wine glass, and dogs are welcome.
"It's a fun event because it's an outing where people can just come and have a good time, while also helping the animals," said Grieve. "It's important to help support the shelter and ensure that all animals get a good home. These animals can't speak for themselves, so we have to speak for them."
FFCAS raised nearly $12,000 at last year's event and, said Grieve, "We hope to do the same, this year. We may even have a small, silent auction, but we'll definitely sell raffle tickets for cool things."
Raffle items include baskets of wines; handmade, decorative, animal-print wall quilts; baskets of cat and dog treats, restaurant gift cards and items from Trader Joe's. Also up for grabs will be genetic testing kits for animals; the winners will be able to test their dogs to see what breed or breeds they are.
Although most of the animals at the shelter are dogs and cats, the facility takes in practically any potential pet imaginable, such as birds, snakes, turtles, chinchillas and hamsters. Currently, it has several baby chicks that were given as Easter presents and then turned in to the shelter.
It's also undergoing a major renovation that should be complete by fall. The dog holding areas — including isolation, quarantine, stray and adoption kennels — are all finished now, and all the dogs have been moved into the new section of the building. Cats for adoption have all been relocated to 40 cat condos in the new cat adoption room.

When construction is complete, there'll also be 40 holding cages for cats. Other small animals are also now housed in the new area, and the new adoption wing is open, as is the new lobby. But the shelter still has many other needs, and that's where the FFCAS comes in.
The all-volunteer group gives all the money it raises to the shelter. Proceeds from last year's wine-tasting event were used to train shelter staff and volunteers to work with the dogs. This year, said Grieve, one of the things FFCAS wants to focus on is the dog-holding areas.
"Last year's fundraiser enabled us to buy Kuranda beds for the dogs," she said. "They're nicer and softer than their old beds and are elevated off the ground. So from this year's funds, we'd like to buy another 20-30 beds."
A couple months ago, said Grieve, "We also bought special housing for all the small animals, like hamsters and mice, and that was about $3,500. And we purchased an ID-tag machine for about $3,600 to make tags for all the animals that leave the shelter. It's free to each adopter — they get an ID tag and a collar with their new pet."
So besides the dog beds, she said, FFCAS hopes to buy more tags and collars — and, perhaps, another small-mammal habitat. Then there are Nylabones. "Something we started this year is that all dogs coming to the shelter now receive Nylabones," said Grieve. "They're hard, bone-shaped toys and we'd like to purchase more of them."
FFCAS also helps fund some special needs of the animals — such as when a dog brought in after being hit by a car requires emergency medical treatment, or older animals need lab work done to prove that they're in good health and are still adoptable. In addition, it provides money and education for other programs, including the importance of spaying and neutering pets.
During all of 2012, FFCAS raised almost $60,000 total for the shelter. And Grieve would like more people to donate, join the group's mailing list and help support its work.
Anyone wishing to donate to FFCAS may do so at the Web site, or by sending checks payable to the organization to: FFCAS, P.O. Box 2321, Centreville, VA 20122. It's also part of the Combined Federal Campaign, so contributions may be made there, as well, by designating number 88219.
For more information, people may also check out the organization on Facebook at Friends of the Fairfax County Animal Shelter.
"We want people to think of this more as a resort for animals — a beautiful place, not just a shelter," said Grieve. "The shelter staff and volunteers all do a great job. There are beautiful animals at the shelter and they all deserve a second chance. We want the animals to come in, be well-taken-care-of and go out as soon as possible to loving, caring homes."