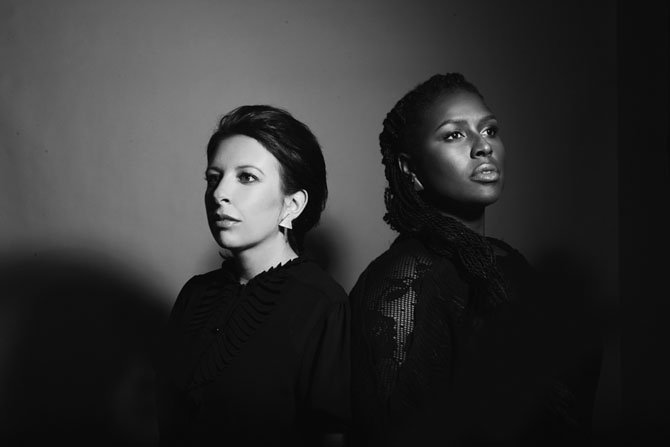 McKinley Morganfield, a.k.a Muddy Waters, famously sang, "The blues had a baby, and they named it rock and roll." He likely wasn't referring to Grammy Award-winning blues icon Taj Mahal and his daughter Deva, though she hasn't disproven the concept. In her group/duo Fredericks Brown, she takes after her father's creative slant on the traditional American style and incorporating soul, the Pacific islands and of course rock, into a unique, self-described "pop soul" sound.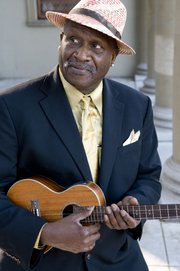 Both Mahals, Fredericks Brown and African folk singer-poet-activist Vusi Mahlasela will take turns expressing their takes on the blues Friday, Nov. 15 at the George Mason University Center for the Arts Concert Hall. For Taj and Deva, it will be a Virginia homecoming. Deva kicked off her first international tour with her father in Charlottesville just a few years ago.
Now on the World Blues tour, Deva and Fredericks Brown are more major players. "It's nice to see the progression," she said. "It's nice to see growth from the time, the work you put in."
After spending time in New Zealand, Deva has been a working musician in Brooklyn since 2007. She and Steph Brown, the other half of Fredericks Brown, initially met in New Zealand but didn't begin making music together until they both wound up in New York. Their musical chemistry was immediate; though crafting the band's eventual sound took some time.
"It was kind of like putting a puzzle together," Deva said, of incorporating the various influences of roots music, soul, blues, Hawai'i (Deva's childhood home) and New Zealand. "All of those elements come out of us naturally."
As their sound has been solidifying -- they released the album "Glass House Mountains" this year -- the New York music scene has been a crucible for development and inspiration.
"It makes you work harder than you've ever worked before," Deva said. "There's a million great musicians in New York. The life of a working musician is really hard, it's not something that's handed to you. And it should be hard -- you should have to fight for it, so that you make really good music."
Deva believes great music, such as the globe-trotting takes on the blues she, Taj and Mahlasela have offered up on this current tour, can truly bring people together. "People are more and more interested in taking control of what they listen to," she said. "To bring them music from all over the place -- music is the one thing that unites everyone and is expressed everywhere. It makes people feel connected in a way."
She has seen the effect Mahlasela -- known in his South African homeland as "The Voice" for his support of the anti-apartheid movement -- and his soulful yet nimble guitar-picking has on crowds. "Vusi is so heartwarming," Deva said. "He's turned the entire audience into children, singing them lullabies."
Where and When
World Blues featuring Taj Mahal, Vusi Mahlasela and Deva Mahal with Fredericks Brown takes place Friday, Nov. 15 at 8 p.m. in the George Mason University Center for the Arts Concert Hall. Tickets $46, $38, $23, or 1 free ticket with GMU student ID. For more information visit cfa.gmu.edu/calendar/1449/.
"People have come up to us with tears in their eyes," she continued. "'You have no idea what that meant to me,' they said. 'You just touched me in a place I forgot existed.' When you know they needed it, it connected, it reminded people we're all human."
Together with her father and Mahlasela, Deva and Fredericks Brown will invite the audience to rediscover American blues in a global context, and help them redefine what the style can be.
"Traditional blues music is an incredible form that should be preserved," said Deva. "Taking that and expounding upon that in a way that comes out natural though is a beautiful thing. You can't just say it's one thing, but you can feel it."