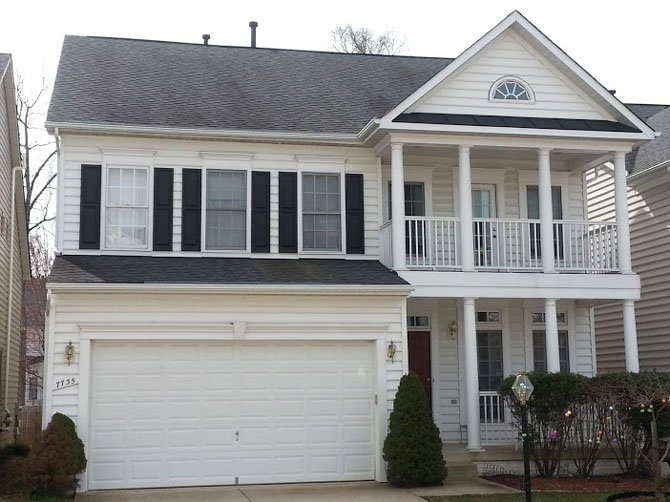 In the spring of 2012, one of the greatest fears and biggest question marks for Realtors in Northern Virginia was the potential effects of Sequestration on the market. Home prices had been rising and interest rates remained encouragingly low. Realtors were optimistic, and so were professional analysts like George Mason University Professor of Finance Gerald Hanwek.
"If you want to move, sell now, buy now," Hanwek said in an April interview. "Buying six months ago would be even better, buying a year ago would've been even better. But buy." His prediction? "Over the next year, two years, it's going to be a good market. After that we're going to see federal government cuts actually start to impact."
Those comments came in light of Sequestration, well before the federal government shutdown. While those factors have helped contribute to a common sense of uncertainty among buyers and sellers, Hanwek's vision of a good short term market remains true.
According to the website RealEstate Business Intelligence (RBI), the average sold price of a Fairfax County home in October 2013 was $522,213 -- a 10.13 percent increase for year-on-year. In April, 30-year fixed mortgage interest rates at both national and Virginia levels were a historically low 3.32 percent, and while they peaked for the year in September at 4.48 percent, the numbers as of Nov. 12 are back down to 4.19 percent in Virginia.
AS A RESULT, real estate agents are still seeing the kind of results they expected based on their annual seasonal trends.
"We had a strong spring market," Patricia Mancini of Avery-Hess Realtors said about Springfield. "Over the summer, things died off. Listings were on the market, but the demand wasn't there." In August 2013, Springfield (22150) homes sat for an average of 54 days on the market, compared to 26 the previous year (RBI).
Summer is generally when people are doing more actual moving than buying, but Mancini also attributes the dip to Sequestration. "Everybody was furloughed. We were just dead in the water," she said.
Burke experienced a higher than normal influx of military transferees and had a stronger than average summer, according to Pat Richter of Residential Preferred Properties. "We had a great summer," she said. "Properties sold quickly they rented quickly, and at our asking price or close to it. But that came to a halt with the shutdown." Properties in Burke were on the market 24 days in July, a 14.29 percent decrease since 2012, according to RBI.
Ron Kowalski of Ron & Susan Associates, affiliated with Re/Max Gateway, saw a similar divot in the confidence of buyers and sellers in his Lorton market. "It's not really quantifiable," he said, "I can't go online and see it. Sequestration, furlough, shutdown -- all these events have come one after another in a wave. The debt ceiling has been pushed forward. On the front lines, it's palpable, this uncertainty."
IT GOES BACK TO BASICS, he said. "At the end of the day, people who feel good about their jobs buy houses."
Lorton has also had inventory obstacles to contend with. According to Kowalski, there were about 68 active listings in April this year -- a near all-time low -- though by August they had climbed back up to 100. One of the ways developers in Lorton are trying to resolve the inventory issue is through in-fill building, where an existing single-family home sitting on five-to-ten acres is bought and then subdivided into lots for between five and ten new homes.
There is also the Laurel Hill Adaptive Reuse Plan, according to Kowalski, that will convert land occupied by the former prison in Lorton to 352 housing units made up of mostly apartments and town homes, with roughly 23 single-family homes.
Despite the uncertainty, not all buyers and sellers are staying out of the market. In fact, agents believe many people who have been waiting on the sidelines with questionable equity are finally getting involved.
"Let's say in 2010 or 2011," said Kowalski, "Someone's saying 'Wow, I'm really upside down.' Now they look and see prices have come up 10-15 percent in recent years. And the say, 'Now I'm OK, now I can do this."
"People who thought they were under water are finding out that they aren't," said Mancini. This has helped the market get into a rhythm. "Supply and demand has kind of equaled out right now," she continued. "We're finally getting it right."
For Mancini, that sweet spot as far as value is concerned falls in the middle of the price range: The million-dollar properties take longer to sell, with 81 days the October average for McLean, where the list average is around $1.300,000. The $300,000 houses are flying. In Centreville, homes listed in the mid 300s, were on the market for a 32-day average in October. But, she said, "The $500,000 is the new $300,000. You can't get anything good at 300k like you can at 500."
Barring any more shutdowns or dramatic, unforeseen interest rate hikes, buyers, sellers and agents in Northern Virginia should continue to see the favorable market they've grown accustomed to over the last year, even if the blistering growth has slowed some. They'll all be praying for government that continues to run in 2014.