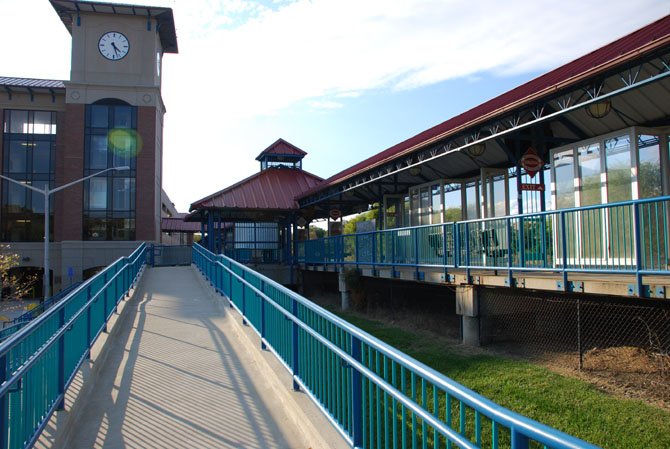 Burke Centre Station Grows Drqmatically
Though the commuter train station at Burke Centre has offered a Virginia Railway Express (VRE) link between Northern Virginia and Washington, D.C. since 1992, only in 2009 did Amtrak add Burke as a stop on its new Amtrak Virginia partnership service.
Fairfax County Board of Supervisors Chairman Sharon Bulova was "key" to getting Burke added to the state-supported Amtrak network, according to Virginians for High Speed Rail (VHSR) Executive Director Daniel Plaugher.
Since then, Amtrak ridership across the commonwealth has increased 99.83 percent, according to data from Amtrak and VHSR. In FY 2013, Virginia ridership accounted for 1,607,271 total trips, a 9.56 percent increase over FY 2012.
Leading the way is Burke Centre, the fastest-growing station in Virginia for FY 2011 to FY 2012. Between FY 2011 and FY 2013, Amtrak reports the Burke Centre station ridership increased roughly 166 percent.
Plaugher attributes the successful growth to three main factors: "First is expansion of regional service; second, reliability has increased; third, there's been a generational shift."
BREAKING IT DOWN, Plaugher explained that Amtrak has offered 50 percent more train availability over the past several years. Before 2009 there were four round-trip regional trains in Virginia, two of which started and ended in Richmond and two in Newport News.
In 2009, Governor Tim Kaine helped extend the regional line that now includes Burke Centre from Washington, D.C. to Lynchburg. The following year, Kaine brought another regional from D.C. to Richmond. Then in 2012, Governor Bob McDonnell picked up the banner and extended regional service from Richmond to Petersburg and Norfolk, bringing the total to six regional trains either ending or starting in Virginia.
Along with these extensions of service, train punctuality and reliability has also increased dramatically, from an average of 75.15 percent in 2011 to 84.5 percent in 2013, according to VHSR.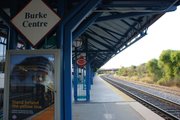 "You never know how 95 or 66 is going to treat you on any given day," said Plaugher. "On-time performance of trains is making them better than car-competitive. You know the train is going to be there, fairly reliably."
And then there are the young riders, the Millennials. With more of them in the workforce looking for an alternative to sitting in the car, "Regional trains are really providing that alternative," said Plaugher. VHSR puts the Millennials at 34.2 percent of the total population of Northern Virginia, and projects that a quarter of them won't hold a driver's license within two decades from now.
AS FOR BURKE, the addition of Amtrak as a more convenient and quick travel option for many direct commuters is key to its growth in ridership, said Plaugher. "They've had VRE, but never had regional service. It's really important for the business commuter of Burke. They'll gladly pay the two dollars extra a day to shorten the travel time. The next stop is Alexandria, with no other stations north of Burke."
Having direct service from Burke to DC, Baltimore and New York City is also a major plus for Burke's "connectivity." As ridership continues to increase, so will the station and destination options available to Northern Virginia residents.