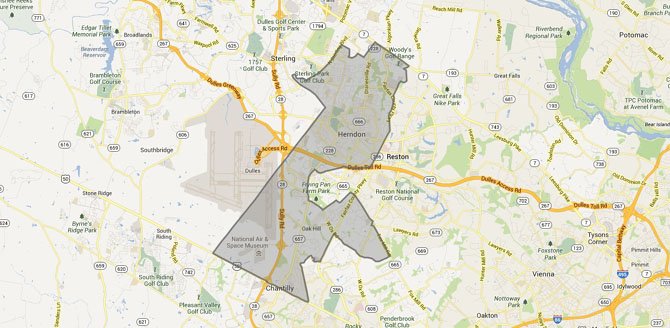 Herndon — Del. Tom Rust (R-86) seeks re-election to a seventh term on Tuesday, Nov. 5, with Democratic challenger Jennifer Boysko hoping to unseat him.
The 86th district runs north of Route 50 from Chantilly to Leesburg Pike, mostly west of Fairfax County Parkway, encompassing portions of Chantilly, Oak Hill, Herndon and Reston.
The district went heavily Democratic in the 2012 election, with Barack Obama getting 60 percent to Mitt Romney's 39 percent and Tim Kaine getting 61 percent to George Allen's 39 percent.
This race has been an especially contentious one, with more than $562,000 being spent, as opposed to around $220,000, which is the average for similar races in the sate.
Democrats see it as a chance to gain one of two delegate seats needed to undo the Republican supermajority in the house.
BOYSKO has worked for Alabama Sen. Richard Shelby, and as a legislative assistant covering NAFTA, telecommunications deregulation, aviation, financial derivatives, Superfund and alternative fuels.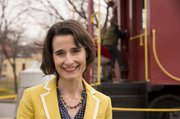 From 2008 to this year, she was the Herndon aide to Supervisor John Foust (D-Dranesville), serving as a liaison between the community and the Board of Supervisors.
"As much as I enjoyed working for Supervisor Foust, I've watched what's happened at the General Assembly level over the past few years, and I'm very frustrated," she said. "We've watched them move further and further and further to the right."
She says she supports Medicaid expansion in Virginia, tackling transportation and education, which includes "teaching our children problem solving and critical thinking skills while making sure our teachers are getting a fair wage."
"Tom Rust has meant a lot to the Town of Herndon, but as a delegate, I don't feel he's giving us anything that's making this state a better place," said Barry Gostler of Herndon. "Jennifer seems to be someone who will fight against the partisan status quo, and her knowledge of this community means she knows our wants and needs."
RUST served on the Herndon Town Council from 1971 to 1975, when he was elected mayor. He held that position until 1984, and was elected mayor again in 1990, serving until 2001, when he was elected to represent the 86th district.
"After 10 years of really hard work getting the transportation plan done, which a lot of people give me and three or four others credit for accomplishing, people said 'why don't you go out on a high note?'" he said. "I thought about it, but there's a lot of work left to be done."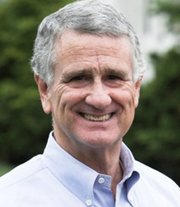 He says his top priorities for the upcoming term are education, where he has "plans to make major changes to SOLs," implementation of the transportation plan, jobs and the economy.
"We're not out of the proverbial woods yet, we need to make sure we stay open for business here in Virginia, protect our right to work laws and have a business-friendly atmosphere so businesses want to come to Virginia, do come to Virginia and stay here in Virginia," he said.
If re-elected he says he also hopes to introduce a bill to do away with the hybrid car fee, and keep tuition costs down.
"Throughout this entire state, I don't think you'll find a politician who knows their district as well as Tom Rust knows the 86th," said Dave Leopold of Herndon. "I think he's demonstrated true leadership in Richmond, true bipartisan leadership, and there's a lot to be done this term. I want someone who has the experience, and who helped get us here to get us to the finish line."