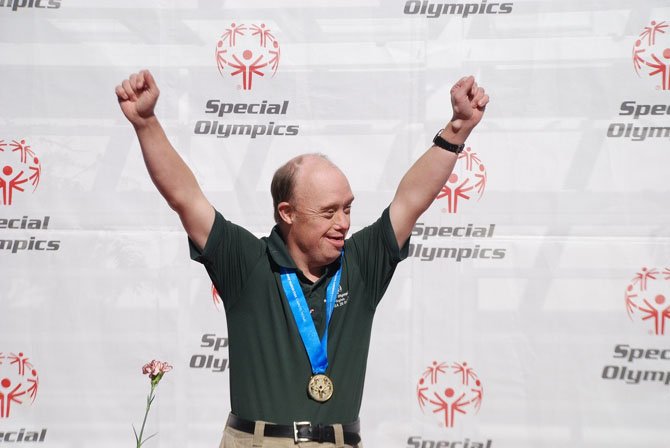 John Burkarth of Herndon won his first national tournament and became the Virginia gold medallist in the Special Olympics 2013 held in Galloway, N.J., Oct. 18-20.
Burkarth was tested in six different shot-making skills and scored 64-86-59 for a total score of 209, first place in the top division of the individual skills competition.
Burkarth celebrated with medals, smiles and high fives at the end of the three-day Special Olympics North America Golf Invitational Tournament at the Stockton Seaview Hotel & Golf Club in Galloway. A field of 176 golfers from 23 programs representing the United States and Canada competed in one of five levels of competition—individual skills (Level I), 9- and 18-hole alternate shot team play (Levels II & III), and 9- and 18-hole individual stroke play (Levels IV & V).