First Virginia Community Bank (FVCbank), named one of the 50 fastest-growing businesses in Virginia, welcomes Pati M. Gambino as vice president and branch manager of the soon-to-be opened Springfield Branch.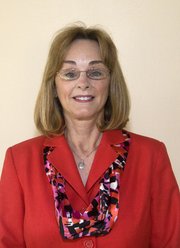 Gambino is a 45-year veteran of the area banking industry. In her most recent position, she served as branch manager, vice president and consumer lender at Union First Market Bank, formerly Prosperity Bank and Trust. Gambino's first banking job was as a proof operator. She also has served as manager and assistant vice president for former Continental Bank. Throughout her banking career, Gambino spent 35 years serving the Springfield community.
FVCbank is slated to open its central Springfield branch, which will be located in the 6500 block of Backlick Road, in mid-November 2013.