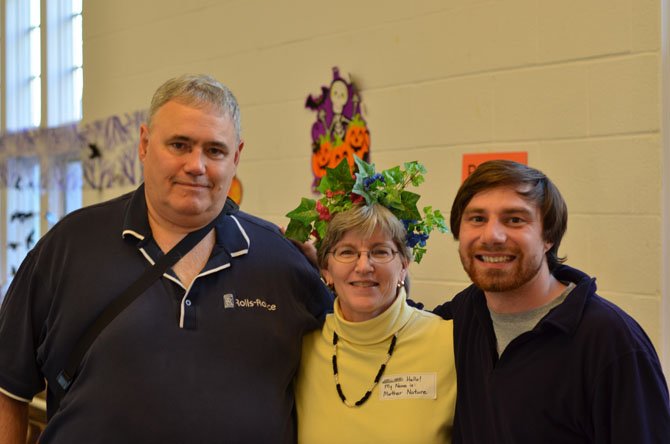 Herndon's Trinity Presbyterian Church held their annual children's fall festival from 3:30 to 5:30 p.m. on Sunday, Oct. 27. This free event included several activities including a cupcake walk, art and craft event, and trunk or treating. Trinity's youth group sponsored the event.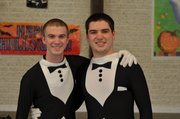 Leading the event was Director of the Youth Ministry David Hoppel. "This is an annual fall festival held here every year. This year we had some activities outside," said Hoppel. "This is a community outreach event, so we invited others including Herndon Elementary to come attend. It is one of the larger youth outreach events we have for the community."
Hoppel joined Trinity as its director of youth in May 2011. Assisting Hoppel was a team of youth advisors who help him with activities and some volunteers. "This year's fall festival was bigger than last year and we had some good participation," said Jim Shattuck, one of the youth advisors.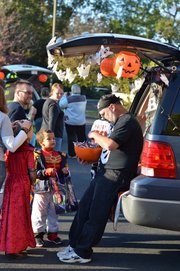 Trinity Presbyterian has partnership with Herndon Elementary, which allows Trinity to provide tutors to help students with math, science, reading and other subjects. Located on Dranseville Road, Herndon Elementary School is directly across the street from Trinity Presbyterian Church.
Helping with the cupcake walk were volunteers Jackson Dancy and Jake Killian.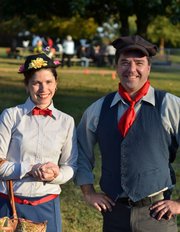 "This is a family fun event geared towards the community," said Associate Pastor Rebecca Messman. Messman has been working with Trinity Presbyterian Church since 2006, and also brought her children to the fall festival event. With the Thanksgiving and Christmas holidays on the way, Trinity Presbyterian Church has been preparing with the LINK Holiday Program, and welcomes volunteers to sign up and volunteer a few hours to sort donated food.
The designated hours for food sorting at Trinity Presbyterian Church for the LINK program are:
Monday, Nov. 11, 9 a.m.-noon and 7-9 p.m.
Thursday, Nov. 14, 9 a.m.-noon and 7-9 p.m.
Friday, Nov. 15, 9 a.m.-8 p.m.
Saturday, Nov. 16, distribution, 7 a.m.-5 p.m.
Thursday, Dec. 12, 9 a.m.-noon, 2-5 p.m., 7-9 p.m.
Friday, Dec. 13, 9 a.m.-noon, noon-3 p.m., 3-6 p.m., 6-8 p.m.
Saturday, Dec. 14, 7 a.m.-5 p.m.
To learn more about Trinity Presbyterian Church, visit their webpage at http://www.trinityherndon.org.