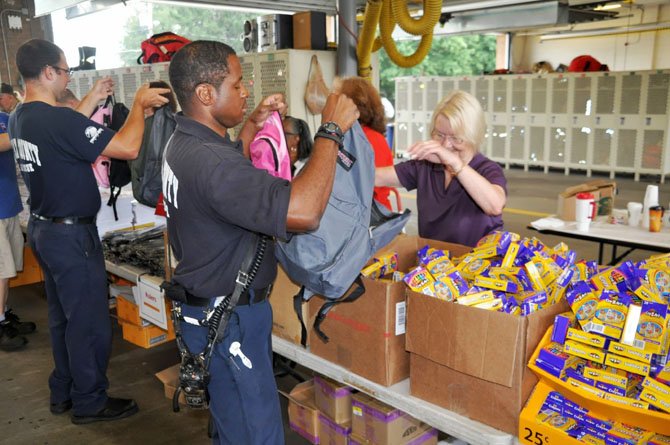 Firefighters from throughout the area joined forces Aug. 29 as they distributed more than 2,400 backpacks filled with school supplies for children in need.
"We started with 150 backpacks in our first backpack drive 10 years ago," said Capt. Willie Bailey, founder of the nonprofit Firefighters and Friends. "While I'm glad to see how the drive has grown over the years, it's sad to see that the need for this is still there."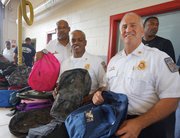 Representatives from over 60 schools, shelters and nonprofits in Fairfax County, Alexandria and the District of Columbia collected the backpacks as part of the annual Distribution Day held at Fire Station 11 in Penn Daw.
"People tend to think that 'entitlement' is a dirty word," Bailey said. "But these kids are entitled to a good start just like other kids. So we do what we can to help break the cycle."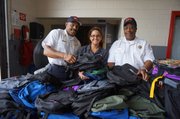 Organizations supporting the event included the Alexandria Fire Department, Nationwide Creditors, Apple Federal Credit Union, Keith Burns Foundation, Fairfax County Federation of Teachers, Modern Technology Solutions, The Progressive Firefighters, Local 2068, SEIU-512, Primo Family Restaurant, Cardinal Plaza Shell, Promax Realtors, Centreville Moose Lodge, and Arlington - Fairfax Elks Lodge 2188.
"It's amazing to see how everyone has come together for this," said Fairfax County Fire Chief Richard Bowers, a recent transplant to the FFD after serving in that capacity in Montgomery County, Md. "Captain Bailey serves the department well in finding ways for us to help those in need in our community."