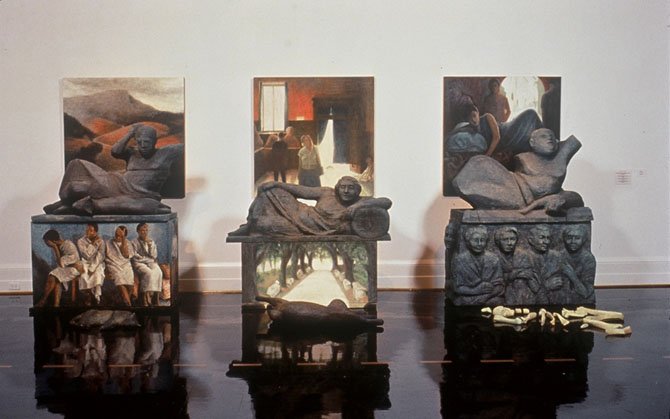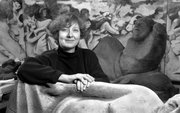 McLean Project for the Arts will open three new exhibitions with a reception and gallery talk from 7 to 9 p.m. on Thursday, Sept. 12. The opening is free and open to the public.
Buried Voices: Retrospective of Works by Susanne K. Arnold. An exhibition of works by Richmond-based and McLean-bred artist Susanne K. Arnold representing over 30 years of work. Arnold explores archeology, mythology and personal history through the mediums of painting, drawing and sculpture and has a particular interest in three-dimensional encaustic techniques.

Mostly Landscapes: McLean artist Alex Tolstoy creates evocative, expressionistic landscapes that evoke a dream-like world, both beautiful and stark.

Connecting the Parts: Paintings by Carol Lukitsch. This well-respected mid-career artist will present a new series of seven triptychs, each one focusing on a specific energy center in the body. Exploring physics and microbiology as well as Vedic teachings and Hindu mythology, these paintings represent the artist's intuitive path towards energetic balance.
The exhibitions will run through Nov. 2.
McLean Project for the Arts is a non-profit visual arts center founded in 1962 to exhibit the work of emerging and established regional artists. In addition to its program of high quality, professionally-curated art exhibitions, MPA offers art classes for children and adults taught by professional art instructors. MPA also presents the Art Reach program for area schools, gallery talks, and day trips to area museums and galleries. MPA is a partner with the Virginia Museum of Fine Arts.
McLean Project for the Arts is located at 1234 Ingleside Avenue, McLean.
For more information, visit www.mpaart.org or cal 703-790-1953.
MPA Presents Encaustic Art Talk on Sept. 20
Encaustic specialist Susanne K. Arnold will give a PowerPoint presentation at McLean Project for the Arts on Friday, Sept. 20 at 7 p.m. Arnold, whose work is currently on exhibit at MPA, will cover the history of encaustic and how it is being used today. She will also talk about the evolution of her own work. Encaustic is pigmented beeswax used as a painting medium and requires special handling.
The talk is free and open to the public, but reservations are requested at info@mpaart.org. For more information visit www.mpaart.org.