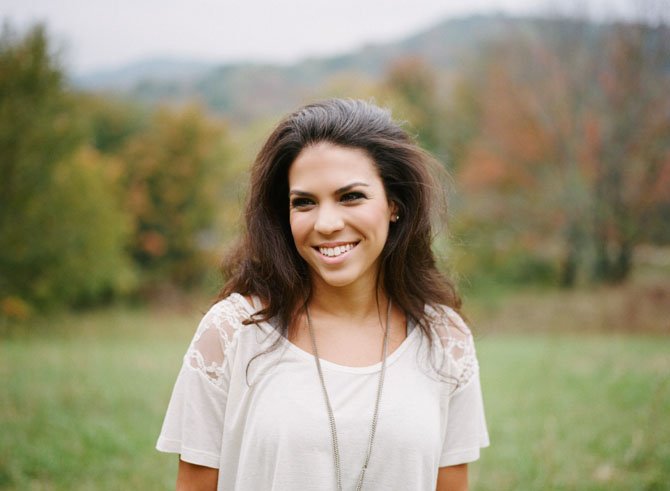 Potomac — She didn't grow up in the bayou or surrounded by fields, but Stephanie Falcone's heart is in the country — country music, at least.
Now a resident of Nashville, the Potomac native moved away to study studio art at Vanderbilt University. But that one form of art wasn't enough for Falcone, who was also a member of the school's women's swim team.
"I grew up listening to country music, it was the only thing we listened to in the car," said Falcone, one of seven children. She played guitar in high school but drifted away from it for a few years, but in college she picked it up again and felt compelled to start writing music.
Maybe it was the proximity to the country music capital of the world, or knowing some of the greats who have passed through Nashville, but Falcone quickly found herself writing country music.
She didn't set out to do that, but it just came out that way, she said.
"I think of it as more like pop-country," Falcone said. "It's a mix of country and pop. It's honest music. I write from experience."
She admits it might be a little weird to think of a country musician coming from a city known more for politicians and lobbying than tractors and pick-up trucks, but it's a kind of music that resonates with her.
Typically she accompanies herself on guitar, but sometimes she'll bring along her brother on drums, or another family friend on guitar.
And now she's using her passion for a good cause: supporting Holy Child, her high school. When she was in town last year for the school's annual fundraising gala, she and some school officials began talking about the possibility of Falcone coming back and doing a benefit concert.
Stephanie Falcone will be performing during a benefit for the Connelly School of the Holy Child this Friday, Sept. 13, at Old Angler's Inn, 10801 MacArthur Blvd., Potomac, from 7-9:30 p.m. Tickets are $30 and are available at the door or presale via the school's website, http://www.holych...">www.holychild.org. Proceeds from all tickets sold will go to benefit the school.
It was right around the time that Falcone's first album was finishing up and she and her family were handing out information at the gala, said Kathy Ely, director of communications at Holy Child. The Falcone family has a strong association with the school even now, and are eager to help however possible, she said. The idea of Falcone performing a benefit concert was an easy one and things quickly fell into place.
Falcone graduated from Holy Child in 2008 but remains closely tied to it, she said. She credits the support and encouragement she received there for giving her the courage to follow her dreams.
And the school's equally excited to see one of its graduates doing so well out in the world: Falcone's music has been featured local radio station WMZQ's "Homegrown Country Music Showcase" radio program.
"We are thrilled to have one of our own making suck a splash in the music world, but are even happier that she is combining that with giving back to the school," said Maureen Appel, headmistress at Holy Child. "It's not that unusual with our alumna, though, who regularly come back to contribute to our service events, such as the Santa Project for our sister school, Washington Middle School for Girls, or our scholarship fund."