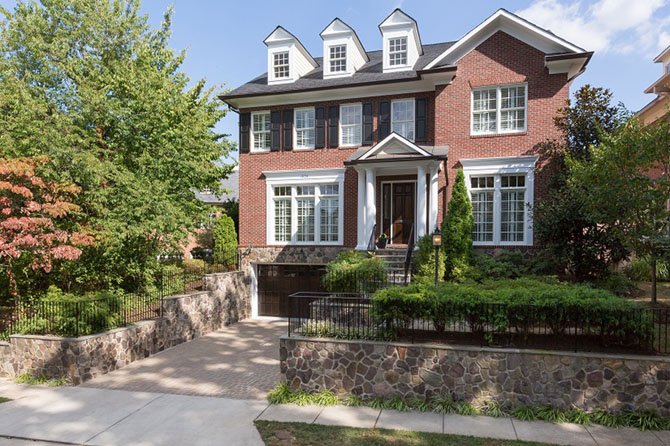 Real estate agent Joan Caton Cromwell says she lost a home bidding war last week in Falls Church even though her client was a strong contestant.
Fairfax County Real Estate Overview
In February, 789 homes were sold in Fairfax County, an increase of 2.1 percent from the 773 homes sold in February 2013.

On average, homes that sold in Fairfax County in February were on the market for 60 days, eight days longer than the 52-day average in February 2013.

The average home sales price of all homes that sold in February 2014 in Fairfax County was $499,765, an increase of 4.8 percent over the February 2013 average sales price of $476,735. Compared to the annual 2013 average home sales price of $531,136, the February price decreased 5.9 percent.

The average sales price for detached homes that sold in February 2014 was $677,199, an increase of 7.4 percent over the February 2013 average of $630,557.

The average sales price of attached homes increased 6.9 percent in the same time period, to $352,384 from $329,534 the year before.

In February, the number of active listings in the County was 1,814, an increase of 26.3 percent over the 1,436 listed in February 2013. Based on the February 2014 listings and the current sales rate, there is a 2.3 month supply of homes for sale in the County, up from the 1.9 month supply a year ago.
Source: Fairfax County Office of Management and Budget
"We were one of five contracts and we even waived the appraisal," said Cromwell of of McEnearney Associates. "Any house that is close-in [to Washington, D.C.] and that is in nice condition, is going to attract a lot of attention."
Real estate agents say spring is one of the busiest times of the year for home sales and there is dearth of available homes in popular neighborhoods. "The lack of inventory in sought-after communities like Arlington and McLean has already ushered in the return of bidding wars for move-in ready properties," said John Eric, Vice President TTR Sotheby's International Realty in Arlington. "I expect all sectors of the market to see price gains and demand to remain high."
HOME PRICES are on the rise. "If you put a home on the market and it gets multiple offers, the eight other people who didn't get the house will bid on another house," said Cromwell. "In a market where there are multiple offers it definitely drives the prices up and it drives them up quickly."
Anthony B. Sanders, Ph.D., Distinguished Professor of Real Estate Finance at George Mason University said, "Very simply, this is still an area that is growing, so housing home sales will continue to rise, but more slowly than during the real estate bubble."
Still, agents are optimistic as they enter the spring buying season. "The state of the real estate market is great," said Marsha Schuman of the Washington Fine Properties' Schuman Team. "The weather is behind us and there is a momentum going into the spring market that feels very positive."
The spring market in the Washington, D.C, area is aligned with academic calendars. "It starts in April and May in the suburbs," said Cromwell. "Those in the military or who work for the World Bank for example, put their homes on the market in spring to prepare to relocate during the summer."
Proximity to public transportation increases desirability. "For example, Reston is popular because of the Silver Line," said Cromwell. "North Arlington and Falls Church are popular. Anything that offers a decent commuting experience for someone who can't afford what they want in the city will be sought after."
Schuman said, "We see a new trend in all price ranges where buyers want to buy where they can walk to amenities, restaurants and shops. Buyers are satisfied with smaller houses that are conveniently located. They want an easier life. Convenience is the new real estate buzzword. Property becomes compelling when buyers see value."
Sanders said some communities are especially competitive. "Virginia has two of the wealthiest counties in the country, Loudoun and Fairfax counties, so those communities should see a fairly short turn over."
NOT EVERYONE IS KEEPING with the trend. "We're not seeing middle class families buying homes through the mortgage market," said Sanders, the GMU professor. "Their income was devastated during the housing bubble burst due to foreclosures. Real household income has fallen since 2007. So the American middle class is worse off than it was in 2007. It's more high-income families with cash or investors who are buying homes."
Schuman says that homes priced below $1.3 million "are being snapped off the market if they are well conditioned and fairly priced. The ultra-luxury market, homes over $2 million, is a little bit slower paced at present, but there are signs that these buyers are out there and wanting to buy."
Cromwell agrees, "The 600-900K price point is very busy for a house in good condition."