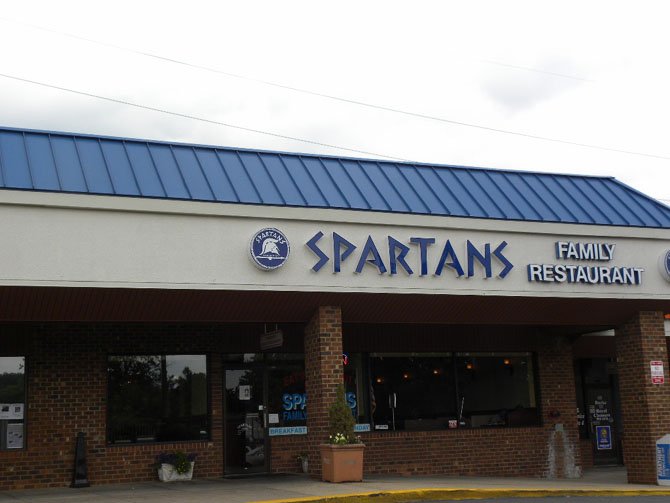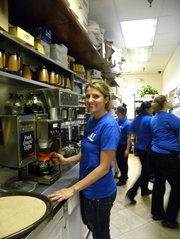 "Have you been to Spartans? Everybody goes there," said Diane Thompson, a former teacher at Terra Centre Elementary School. She lives in Springfield now but likes to hang around Burke because it has a "more small town feel."
Eleni Linardakis, whose family owns Spartans Family Restaurant, agrees. "Burke is so tight-knit. We know everybody, and we want everybody to feel that even if they don't know us that they will get to know us," she said.
The restaurant opened in 1996, and was a lifelong dream of Linardakis' parents, Chris and Xenia Sarantis, who emigrated from Greece.
Linardakis said that her father always wanted to open a restaurant and would drive at Spartans' location every day, eyeing the property and leaving messages for the landlord, hoping to speak to him about opening a restaurant in the space.
By chance, her mother knew the landlord's son, and the rest is Burke history.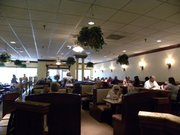 Spartans' place in the community was evident when, in 2007, Chris Sarantis died suddenly at 52.
"There were 2000 people at the viewing," said Linardakis. At the funeral, many customers and several police officers attended. "There were so many police cars following the hearse...there were so many people and so many customers sent cards," she said.
Linardakis, her family, and the staff continue Sarantis' legacy. "He treated everybody with respect. I like to keep that, especially with the staff," she said. "I want them to realize that they are so important and that what I want them to do is so important."
And that is, to make customers feel like they are an extended part of the family. "I want them to feel comfortable...to feel like they can bring their kids" and the children can "run all over the place, and that's okay," she said.
Spartans Family Restaurant is located at 9542 Burke Road. A second restaurant, Olympians Family Restaurant, opened in 2003 in Alexandria.