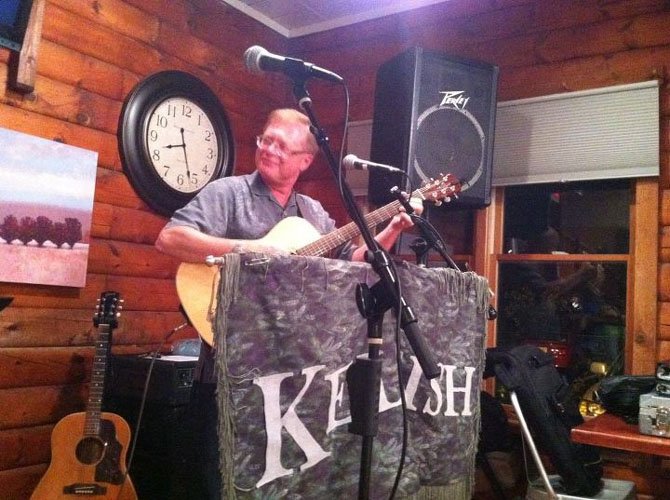 Glen McCarthy played trumpet in high school; but when his parents gave him a guitar for graduation, it changed the trajectory of his life. He's played guitar in bands ever since then – yet what's defined him most, he says, is being a guitar teacher.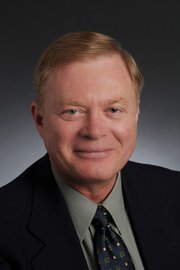 The longtime Little Rocky Run resident taught guitar at Robinson Secondary School for 30 years and, for more than 15 years now, he's taught music-education majors at GMU the art of teaching guitar. He's never done it for the recognition or accolades, but for the sheer joy of it.
Now, though, McCarthy is being acknowledged on the national stage. He's one of 10 music teachers – whittled down from a field of more than 30,000 – in the running for the Recording Academy and the GRAMMY Foundation's first-ever Music Educator Award.
"At first, I thought, 'It's cool that I'm being considered,' but I didn't think about my chances of winning," he said. "It blows me away that I got to the top 25 and then the top 10."
Music Educator Award Details and Prizes
This award was established to recognize current educators (kindergarten through college, public and private schools) who've made a significant and lasting contribution to the field of music education and who demonstrate a commitment to the broader cause of maintaining music education in the schools.
It'll be presented at the Special Merit Awards Ceremony & Nominees Reception during GRAMMY Week leading up to the 56th Annual GRAMMY Awards show Sunday, Jan. 26, at the Staples Center in Los Angeles.
The winner will be flown there to accept the award, attend the GRAMMY Awards ceremony and receive a $10,000 honorarium. The nine finalists will each receive $1,000 honorariums and the schools of all 10 finalists will receive matching grants.
Glen McCarthy was nominated by Skip Charles, founder of Music for Life (formerly Guitars not Guns), which offers after-school music classes to at-risk youth. "I've worked with him, given him some curriculum suggestions and taught some of the classes," said McCarthy. "I was humbled and honored that Skip went through the steps to nominate me."
While he taught at Robinson Secondary in 1980, the school received the Guitar & Accessories Marketing Assn.'s inaugural award honoring innovative guitar programming in the U.S. And in 2003, McCarthy was nominated for FCPS Teacher of the Year.
He believes he's a top 10 Grammy contender because of his activities outside the classroom. Currently, he chairs the National Association for Music Education Guitar Council, plus the American String Teachers Assn. Guitar-in-the-Schools Committee.
McCarthy's come a long way since he began teaching at Robinson in 1976. He also broke new ground when he taught FCPS's first guitar class ever.
"I enjoy teaching, and band, chorus and orchestra are the traditional forms of teaching music in schools," he said. "Typically, 20 percent of high-school kids – including a large number of girls – are taking those classes. But I find that guitar appeals to a different population of students and also attracts more boys."
TOUGHEST, said McCarthy, was getting acceptance by the school system and other music educators that guitar's something valid to teach in school. "When I started teaching, it was considered a rock-and-roll instrument," he said. "And back then, there weren't any established programs on how to teach guitar or when to teach students each new playing skill."
Former Robinson colleague Ron Goad said McCarthy made his class "relevant and current" by letting his students play their favorite rock songs besides his planned lessons. "The 'guitar-hoodlums' some feared are actually an academic cross-section of students," he added. "They include at-risk kids whose success in guitar class [extends] to other subjects, motivating some toward graduating, instead of dropping out."
Still, some music teachers feared they'd lose large numbers of their students to guitar classes. "But that's generally not the case," said McCarthy. "Kids taking guitar may sign up for music-theory classes taught by the band teachers and will also be part of the jazz band.
"When I spread the guitar gospel, I tell students that knowing how to read music, combined with developing their guitar skills by ear, is a perfect marriage for learning to play music," explained McCarthy. "I want them to be versed in both styles."
Most rewarding, he said, was seeing how popular his classes were and how the guitar program grew, not just at Robinson, but throughout Fairfax County high schools. When he retired from FCPS in 2007, he was teaching six periods of guitar a day to 175-200 students total.
Now, besides instructing at GMU, McCarthy also substitute teaches for FCPS guitar instructors. He and his wife Suzy, former choral director at Lake Braddock Secondary, also perform during worship services at Lord of Life Lutheran Church in Fairfax. She sings while he plays guitar.
He also performs with Keltish, an Irish band; in a wedding band with Centreville's Ron Goad; and with the Too Damn Big Orchestra. "We called it that because there are too many people in it to make any money," said McCarthy. "But we do it for the fun of it." He's also played guitar during Centreville High's spring choral concerts and in the pit orchestra for Robinson's recent musical, "Little Shop of Horrors."
In addition, he co-chairs a national organization called Teaching Guitar Workshops, which offers weeklong seminars for music educators. "It introduces them to the right way to teach a guitar class," said McCarthy. "Music teachers taking it receive a free guitar, music books and accessories, plus continuing-education credits. I've taught these workshops in Reston, about 10 years. But last summer, I also taught a week each in Riverside, Calif.; Colorado Springs and Toronto."
When he retired from Robinson, the other FCPS guitar instructors established the Glen McCarthy Guitar Award for the outstanding guitar student at each high school. There's also a plaque in each high school with his name on it.
"When I substitute teach at these schools, I introduce myself as Mr. Mac," he said. "But eventually, one of the students will ask if I'm Glen McCarthy and, when I say yes, they all go, 'Ooooh.'"
He tells his aspiring guitar teachers at GMU to make sure their future students leave class smiling so they'll want to return. "Guitar's an elective, so they have to make their program exciting and worthwhile to their students, or they won't have a job," he said.
McCarthy's enjoyed teaching the same students for four years, nurturing their development and maintaining many of those relationships after they've graduated. "If I win the Grammy, that's great," he said. "But the videos posted about me and the comments from my former students have been heartwarming. They thanked me for giving them the gift of music, and you can't say anything better than that."
"His influence and positive outlook have enriched many lives," said professional musician Randy Thompson. "I was one of his first students in the '70s when he was a young, bearded and cool Glen. We later became good friends and, throughout the '80s, played clubs, concerts and events together." Proud of McCarthy's nomination, Thompson said besides being "an education innovator," he connected with his students in a way that "inspired them to have a relationship to their instrument."
RECENTLY, because McCarthy pushed for it, an All-State Guitar Ensemble performed for the first time at November's Virginia Music Educators Assn. conference. "It was a long time coming and the kids were just great," he said. "And the VMEA gave me the thumbs up to continue it this year, too."
McCarthy says winning the Grammy would validate the importance of what he does. "I'm still in shock, but I'm getting excited and keeping my fingers crossed," he said. However, he already feels victorious because of the supportive comments he's received from his colleagues. "I so respect their teaching," he said. "And the fact that they're saying similar words to me is so gratifying."