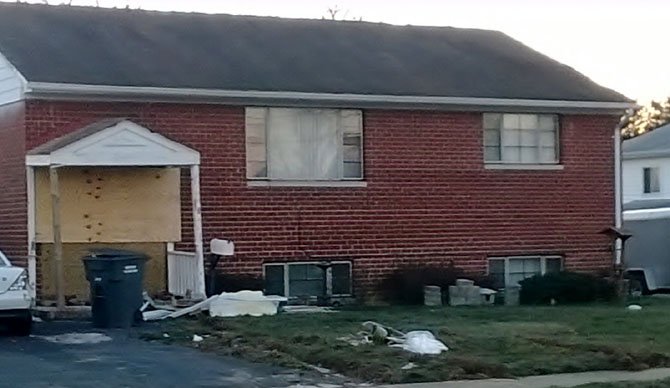 Serena Hansken-Vierimaa, 41, of Springfield was found dead by police responding to reports of shots fired in a home on the 7100 block of Healy Drive on New Year's Day.
According to a report released by the Fairfax County Police Department Public Information Office, officers attempted to call the home several times and knocked on the door, but were unable to gain access until 9 p.m.
Upon entry of the home at 9 p.m., police found the body of Serena Hansken-Vierimmaa with an apparent gunshot wound. Aaron Vierimaa, 41, was not injured and was charged with obstruction of justice, according to the Fairfax County Police Department.
Maria Galo, a resident of Healy Drive, said she did not know either Aaron Vierimaa or Serena Hansken-Vierimmaa, and that this type of event doesn't normally happen in her neighborhood.
"I wasn't aware of what happened," Galo said. "I didn't hear anything about it."
Anyone with information is asked to call Crime Solvers by phone at 1-866-411-TIPS/8477, e-mail at www.fairfaxcrimesolvers.org or text "TIP187" plus your message to CRIMES/274637 or call Fairfax County Police at 703-691-2131.