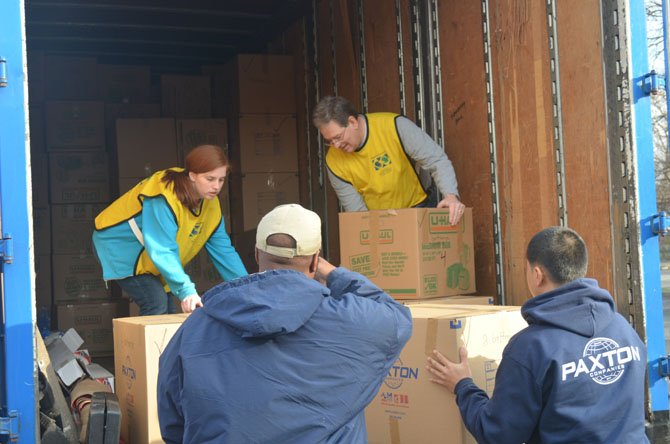 Blankets collected in Northern Virginia's Blanket Drive for Syrian Refugees will soon be arriving in Turkey, where a local relief agency will distribute them to Syrian refugee families in the Adana refugee camp. More than 18,000 blankets were collected. These blankets were donated by residents of Northern Virginia through grass-roots efforts organized by local elected officials in conjunction with the Fairfax County Interfaith Council. Residents were asked to drop off clean and folded blankets at locations throughout Northern Virginia. In Fairfax County, seven meetinghouses of the Church of Jesus Christ of Latter-Day Saints (LDS) served as donation collection points, as well as two Islamic Centers, and offices of several members of the county Board of Supervisors. Chairman Sharon Bulova joined volunteers at one LDS meetinghouse and publicly thanked the church for its efforts in supporting the effort.
"From mountains of blankets in board offices to faith groups who packaged thousands upon thousands of blankets, the Fairfax County and Northern Virginia communities truly rallied to support this great cause," Bulova said.
Paxton Van lines collected the blankets and delivered the blankets to the port of Virginia/Norfolk in early December, where they were loaded onto four 40-foot containers to be shipped to Turkey. Maersk line, a shipping company, donated the shipping and containers for the blankets without charge.
Mahmut Yeter, executive director of the Mid-Atlantic Federation of Turkic American Associations, said that "the result was just absolutely amazing. People from all over Northern Virginia contributed to this cause."
— Jeff Carr