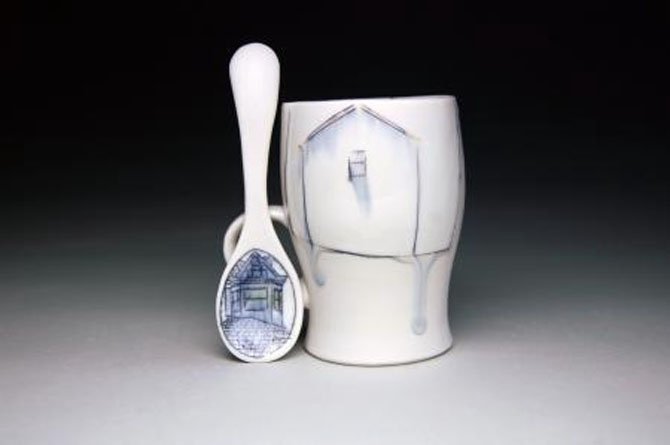 Spending your weekends at home on these blistering cold days becomes boring after a while. Bundle up and venture off to the Workhouse Arts Center in Lorton for a range of activities such as viewing art exhibitions, watching theatrical classics, laughing out loud to stand-up comedy, and creating your very own dinner from scratch with an experienced chef. Here is a list of events going on at the Workhouse Arts Center at 9601 Ox Road in Lorton.
Beauty and the Beast
Watch the classic Beauty and the Beast live onstage, where a self-centered prince is cursed to spend eternity as a hideous and frightening beast, will he ever find the way to break the spell? Show dates are Saturdays, Feb. 1-March 1 at 1 p.m. Tickets are $12 for adults and $9 for children under 12 years old.
Limited seating is available so advance ticket reservations are recommended for this event. Reserved tickets may be collected at Will Call beginning 30 minutes prior to event, doors open for seating 15 minutes prior. Purchase tickets at https://reservations.workhousearts.org/Info.aspx?EventID=9.
Cabaret Series: A Broadway Valentine
Performers Caren Hearne, Linda Rose Payne, Mary Payne and John Hollinger explore the romance of the Broadway songbook with this early tribute to Valentine's Day. Accompanist Brandon Heishman leads vocalists on a journey showing that, for characters on the stage, love is never easy, which is why some of the most memorable of music can be beautiful, tragic or even funny.
Tickets are $25, includes planche campagnarde. The performance takes place on Saturday, Feb. 1 at 8 p.m. Purchase tickets at: https://reservations.workhousearts.org/Info.aspx?EventID=9
Drink This!
From the elegant tumbler to the comfortable simple mug, an exhibition of 71 works from five countries offers a surprising sample of the many ways contemporary artists interpret the cup in "Drink This!" Workhouse International Ceramic Cup Show.Internationally recognized ceramic artist and professor Sam Chung said, "There were cups that told a story that transcended the object itself, while others created an innate craving for a drink that fit the cup's character. These were the cups that pushed me over the edge."
The exhibit runs through Feb. 2, in Building 8 at Workhouse Arts. Hours 11 a.m. to 6 p.m. Wednesday through Saturday, and 12-5 p.m. on Sunday. Admission is free. For more information, call 703-584-2982 or visit www.workhouseceramics.org.
2nd Saturday Art Walk
The 2nd Saturday Art Walk at the Workhouse showcases the diverse work of more than 100 visual artists in a historic venue. Guests can tour seven studio buildings, mingle with artists, buy original works of art, all while enjoying light refreshments and music. These monthly events are perfect for family art outings. Admission is free. The Art Walk will take place on Saturday, Feb. 8 from 6-9 p.m.
American Women: The Long and Winding Road
In July 1917, suffragists incarcerated at Northern Virginia's Occoquan Workhouse initiated what became the final push toward women's voting rights. The Workhouse Prison Museum's five free public lectures trace the American women's equality movement from before the Civil War to the present.
Attendees must register online at www.WorkhouseArts.org. This public lecture will take place on Feb. 5 at 7:30 p.m.
Cool Cow Comedy Presents: Alex Koll
Each month Cool Cow Comedy's headliners and featured performers take the stage in the W-3 Theatre. Host and Comedian Rahmein Mostafavi leads regular sold out shows, making Cool Cow a staple of the entertainment options in Lorton. On Feb. 8 at 7 p.m., headlining comedian Alex Knoll performs at the Workhouse. Having appeared on Conan, Comedy Central as well as the prestigious Montreal Just For Laughs Festival, ComedyFest Vancouver and SXSW.
Due to material, all patrons must be 18 years old to attend the performance. Tickets are $15-20. Purchase them here: http://www.coolcowcomedy.com/
Date Night: Chef's Table
Ever wanted to take a cooking class with your significant other? Well, here's your chance. On Feb. 15, from 7-9 p.m., join Chef Kathleen Linton in preparing warm Greek garden olives, baba ganoush with grilled pitas, Greek meatballs with tzatziki and lamb kebabs with zucchini and pearl onions. Chef-selected wine pairings: Due torri pinot grigio or Redwood Cabernet Sauvignon. The cost is $85 per person. It covers all food and a pre-chef-selected drink of choice. Reservations must be made at least two days prior to event start date. Walk in registration is not available. Register here: https://reservations.workhousearts.org/Info.aspx?EventID=3
Ballroom Social Dance
Put your dancing shoes on Feb. 15 and join Workhouse for social ballroom dancing. Start your evening by learning some new moves with a ballroom mini-lesson. Mini-lesson begins at 7:30 p.m. and is $5 per person. Then take your new moves to the dance floor when open dancing begins at 8 p.m. Open dance is $10 per person. All skill levels are welcome. Purchase tickets at https://reservations.workhousearts.org/Info.aspx?EventID=3