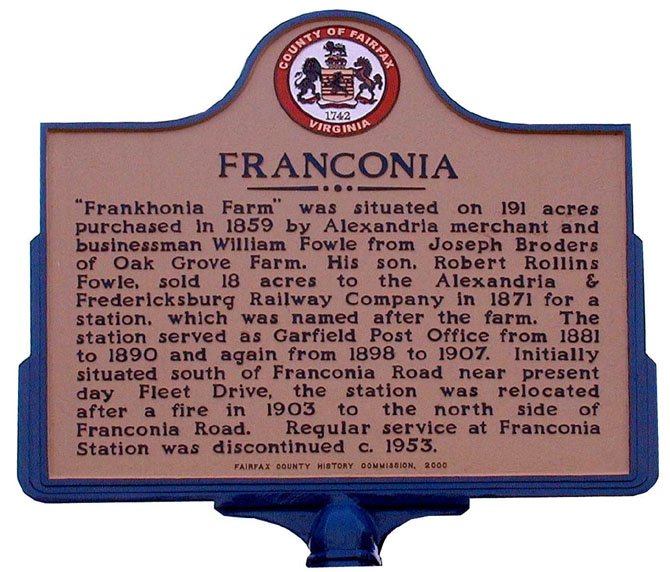 If tired of spending another cold winter day at the movie theatre or bowling alley, try something educational for a change. Take a step back in time this winter by visiting the Franconia Museum, located at the Franconia Government Center on Franconia Road. This museum, founded in 2006, offers information about the Franconia area that dates back to the Civil War.
Pictures, artifacts and stories are abundant in the museum, bringing visitors back in time to an era when life was simpler.
The Franconia Museum has a simple mission: to promote the heritage of the Franconia area. The museum is heavy in Civil War memorabilia.
THE HISTORICAL LAUREL GROVE SCHOOL, a couple minutes from the Franconia Museum down the road on Beulah Street, offers another historical glance at life in the area. Every Saturday in February, the museum is offering an open house with free admission.
Laurel Grove School was a one-room school house for African-American children in Franconia from 1882-1932. Visitors to the school can learn about what it was like to go to school with multiple grades in one room. The museum curator, Phyllis Ford of the Fairfax County Historical Commission, will also be present to ask questions.
"We decided to have an open house every Saturday in February for Black History Month. We're mostly opening up for the community to tell some of the history of how the school got started, and talk about the history from slavery to the Jim Crowe Period," Ford said.
Visitors can see a map from the 1860s showing where families lived in the area.
"We are trying to get three women who went to the school to visit on Feb. 22," Ford said. "On the other Saturdays, we will be showing a video of the women."