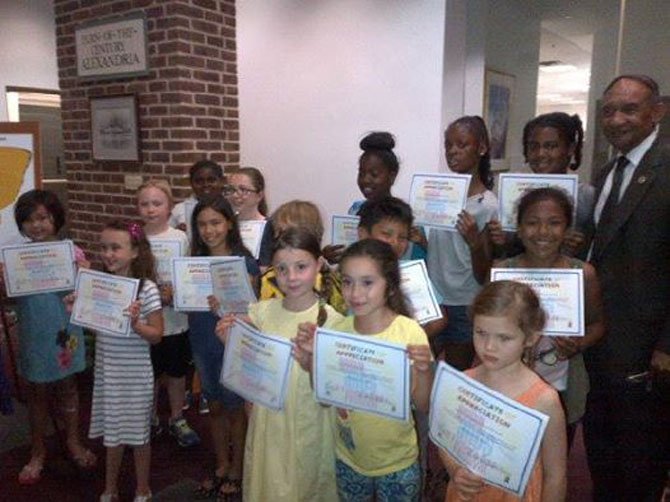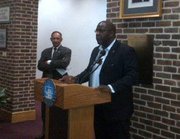 The Alexandria Redevelopment and Housing Authority hosted an awards and appreciation reception on June 19 for youth artists and volunteers of the Youth Arts Festival in the Vola Lawson Lobby at City Hall.
Children and their parents filled the lobby as they listened to greetings and remarks given by the ARHA's CEO Roy Priest, Alexandria City Manager Rashad Young and council members John Chapman and Paul Smedberg.
Priest read a poem of a newly published youth author who participated in the Dreamdog Foundation's poetry program, co-sponsored by Alexandria City Public Schools and ARHA, to begin the program. Then youth artists were given the chance to announce their names before receiving an award of achievement for their artistic contributions to the festival.
The travelling art exhibit will be on display at the Vola Lawson Lobby until Aug. 7.